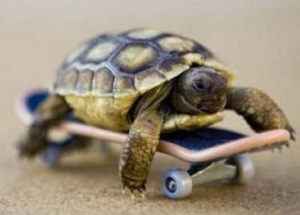 Mike Rowe, host of the popular Discovery Channel series Dirty Jobs, recently highlighted the dichotomy of how we portray work in America — in one corner, the romantic, blue-collar ideal of "working harder," and in the other, the urban, Blackberry-toting notion of "working smarter."
And while Rowe's comments were meant to illustrate the contrast between our perception of blue collar vs. white collar jobs, I couldn't help but think about the plethora of listicles I've read about working smarter, not harder. They all start by discussing the misconception that putting in long hours will lead to success, and then move on to how to cut down your hours and increase productivity by re-prioritizing and taking "me time."
The problem with the working hard vs. working smart dichotomy is that all too often we frame the choice as one in which we can only choose "hard" or "smart." The question we should be asking is, why aren't we doing both?
Our culture's reverence of hard work hearkens back to the ideals of America's first settlers, who possessed a tireless work ethic and self-denying humility. This core mentality persisted for over three centuries of American history, as we built outward from an agrarian society and became the world's industrial leader. But in our transition to a service economy — and particularly during the digital revolution of the past quarter-century — we began to see the primacy of hard work as a relic of the analog, industrial past and started teaching our children to work smarter, not harder.
Growing up on the doctrine of "smarter, not harder" has had its advantages for many in younger generations. By trusting technology and prioritizing time-efficiency, we've become adept at multitasking and capable of creative, entrepreneurial thinking. From our youth, we've been trained to never be satisfied with the conventional ways of doing things and to keep looking for that better mousetrap.
Working smart may be essential, but it's only half of the equation. No successful entrepreneur or executive will tell you that it's a substitute for applying maximum effort during every waking hour of the day. To reach the top of your field, you need to not only take advantage of technology and work efficiently, but also be the first one in the office and the last one still plugging away into the wee hours of the morning when your competition is asleep. Smarter work affords us more time, but that saved time doesn't mean anything unless we put it to optimal use.
Top CEOs have reported an average wakeup time of 6:15 a.m., with many rising before 5, and most worked at least two hours at home after dinner. In some cases, they regularly turned in 18-hour workdays. Many of these industry leaders credit their success to working while others aren't.
Alexis Ohanian, co-founder of reddit, credits coffee for his ability to burn the candle at both ends in his recently released book, Without Their Permission.
As startup entrepreneur Seth Priebatsch of SCVNGR put it, "I get almost as much done outside normal office hours as during them. I'll interview people on Saturdays, late at night, early in the morning… During startup, I think you have the choice of being productive or having a social life, and I've chosen being productive."
If we want to be successful, we shouldn't be content to simply work smarter. The most successful people work smart, but they also work exceptionally hard. They maintain the same level of persistence and drive while learning ways to do things more efficiently. We don't all have to aspire to be CEOs, but for those of us that do, finding more effective ways to do things is only half the battle.
Hard work and smart work alone are not sufficient for business success — ingenuity, vision, risk calculation, and luck, among others, all play roles — but both are essential, and it's time to stop treating them as if they were mutually exclusive. Young professionals and budding entrepreneurs must work smarter, harder, longer and better — because their competition already is.
by: Michael Moroney
No matter what your individual definition of success may be, finding it can often be a challenge. Whether its career success, monetary success or something in between, most people have a certain level of accomplishment that they want to reach in their lives. However, many fail to reach that magical level of success and have no idea why. The good news is, there are a few things that every person can do differently to change their current course of action and find the success that they deserve.
Below are five:
1. Stop looking for a perfect strategy
For the many people who take their quest for success seriously, they can get caught up in looking for a "perfect" strategy in reaching their goals. The truth is, there is never a perfect time to do anything, and there is no such thing as a perfect strategy. Many people fail to start "doing" the things they need to do, because they spend so much time planning. The only way to start a strategy is to get out there and take the first step. You can tweak and improve along the way but getting out and doing will be much more beneficial than spending all of your time trying to find the ideal strategy.
2. Stop seeing problems, start seeing opportunities
If you start looking at hurdles that come up as problems, you can put yourself in a negative mindset that will prevent you from finding success. If you instead start looking at these obstacles as opportunities, you can start finding more success. Take the challenge of approaching every problem and instantly calling it an opportunity. It can be hard to find opportunities in some problems, but if you look hard enough, there are positives even in the most overwhelming of issues.
3. Stop the information overload
Some people unfortunately find they spend too much time gathering information on how to succeed. When people do this too much, they can struggle with what is known as information overload. When you have too much information, you can suffer from paralysis by analysis and all of the research you have done can actually hurt instead of help. Nothing is as powerful as taking action and getting started.
4. Stop focusing so much on entertainment
While all people love to be entertained in a certain manner, society spends far too much time focusing on entertainment, instead of education. While you should always have you personal time outside of your professional life, many people spend too much time watching television, gossiping, playing video games and reading celebrity news. Doing this too much can prevent you from staying focused on your goals and your success. Spend your personal time entertaining yourself by consuming educational materials for personal growth. It will pay off in the long run and help you enjoy your personal time in a way that is still beneficial to your overall success.
5. Stop looking at the short term
Focusing on short-term accomplishments can actually get in your way when it comes to finding the substantial success you seek in life. This is something that many people struggle with, as there is nothing wrong with fulfilling short-term accomplishments but this shouldn't be your focus. You should always be focusing on laying down a strong foundation for long-term growth. You can do this in a number of ways. Start looking at everything you do as a long -erm investment. Invest in your education, the future and do your best to ignore the appeal of instant gratification. This can take practice, but you can condition yourself to no longer find the same appeal in instant gratification.
by Stan Bril
When making decisions under pressure, many professionals are plagued with a fear of making the wrong choice, selecting an option that could lead to business failure. This fear of failure, in itself, is not a bad thing.
In our new book What Business Can Learn From Sport Psychology, we examine how a fear of failure can actually provide powerful motivation for athletes and business professionals. But that's only if the fear of failure inspires thoughts of success and taking assertive actions toward a desired goal.
So where does the fear of failure stem from? Often it originates from the fear of making the wrong choice, which more often than not is caused by over thinking.
The root of over thinking.
With over thinking, people want to make the right decision so much, they worry that they won't be able to and lose sight of what it takes to make good decisions: a clear mind. By worrying and ruminating about a decision, they can slow down the mental processes that underpin decision making. They try to force the brain to complete the complex process of making a decision in a way that it is not comfortable with.
Take driving for example. Driving is an extremely complicated process involving coordination of mind and body to perform intricate movements safely and proficiently. If you've been driving for some time, no doubt you make the complex decisions for doing so without thinking about the precise processes involved. You have developed expertise after all, and decisions can be made without having to process each alternative and consciously weighing the pros and cons. But maybe when you were learning to drive this wasn't the case. When someone is learning to drive, each choice is made intentionally and deliberately.
But if you had to take your driving test again in order to continue driving (and had to make sure your performance was flawless), you would probably abandon your automatic decision-making process and instead break down the choices into their component parts, asking yourself, Are my hands in the right place? Have I checked the mirrors? Am I in the right lane?
The trouble is, by examining all the component choices, you would be making decisions in a way that's very odd for your brain. You are an expert, remember, and all this intricate and in-depth procedural decision making is not needed anymore. So what would normally be a smooth and proficient decision-making process would become a slow and uncoordinated state of confusion. That ultimately would damage your performance.
In golf, over thinking the skill execution has been the ruin of many a professional. Like all elite athletes, professional golfers have undergone thousands of hours of deliberate practice to ingrain technical skills into their mind and body. This learning process means that when they perform, they don't need to think about the individual component parts of skill execution.
When putting, they don't need to consider the complex sequence of coordinated movements in their hands, arms, shoulders, back, trunk, legs and feet. They can just think about where they want to the ball to go and execute the move automatically.
But when worry emerges, in those pressure situations when a putt will win the championship, many golfers start to break the skill down and try to make the putt as if they were novices performing the skill for the first time. No longer is putting a smooth automatic process. It becomes an uncoordinated and rigid process. And that can turn a simple putt into a performance catastrophe.
When working memory isn't working.
So under stressful, pressured situations, when making a decision is vital, worrying can cause overthinking. The working memory is someone quickly calculates risk and weighs the pros and cons in the brain. It is also where worrying takes place.
Because worrying takes up vital space in the working memory, no longer can the person efficiently process the information needed to make that all important decison. Instead, he or she tries to grasp every little component part of making that choice and break down the skill of decision making into a mechanical process. Just like the driving example, however, this isn't how the person normally makes accurate decisions.
Be instinctual.
If you encounter those stressful high-pressured moments, instead of over thinking and risking paralysis by analysis, carry out your business analyses and evaluations, think about the issues and then go with what feels right rather than trying to function like a computer with a calculated output. In other words, consider the information you have and then trust your instincts.
Your gut reaction is informed by your vast experience of being a business professional and also from your experience of being human. You make decisions all the time without over thinking them. You, as a human being, are an extremely powerful and efficient decision-making machine.
by: Martin Turner and Jamie Barker
We all procrastinate every now and then. Whether it's putting off a simple task like organizing files or a bigger project like writing a business plan, it's something we are all guilty of. The excuses vary from "too busy" to "not the right time" and so on, particularly with the more important, time-consuming projects. We continue to rationalize delays to the point where we start to believe just about any excuse we give ourselves.
So what's really holding you back from being productive and accomplishing what you set out to do? The answer is simple: fear–the fear of taking a risk and failing, the fear of looking foolish and wounding your pride.
"Procrastinators actively look for distractions, particularly ones that don't take a lot of commitment on their part," according to Psychology Today contributor Hara Estroff Marano. "Checking e-mail is almost perfect for this purpose. They distract themselves as a way of regulating their emotions such as fear of failure."
The problem is that as time passes, our fear often grows and can become so overwhelming that we may give up entirely.
Here are four steps to loosen the grip of procrastination and encourage productivity:
Give yourself a deadline. Write down what you want to achieve and set a date by which it must be completed. Another useful tip is to place this written goal somewhere where you can always see it; both tangible (e.g., a Post-it) and intangible digital reminders are helpful. I use Asana to schedule tasks and sync them to my Google Calendar, so I'll have reminders of upcoming tasks wherever I go digitally.
Start small. It's normal to get swept up in the overwhelming feelings that come along with a big project or goal. The most effective way to combat this is to break your goal down into small steps. When you're trying to be productive, don't think in terms of projects; think in terms of specific tasks. This will keep you on track and help you stay positive in the process.
Don't just focus on the easy tasks. This is a very seductive distraction, as many of us open our inboxes and look for easy, unimportant tasks rather than focusing on big projects. Rely on Step  No. 2 above to focus on smaller, crucial steps of key projects, rather than simple tasks that give you a false sense of true accomplishment.
Create consequences for success and failure. As you complete each step, reward yourself: positive reinforcement provides incentive and will make you feel good about yourself. Likewise, don't reward yourself for not following through. If you are looking forward to checking out that new burger joint, make visiting it conditional on completing an important task. If you don't finish the task, you don't get the burger. Be a fair but stern boss to yourself.
Soon enough you'll be building so much momentum that you'll become eager to accomplish your goals and excited to see the outcome. Today is a perfect day to start cutting down on procrastination. Take five minutes now to think of a few tasks you've been putting off and make a plan for tackling them. Do it now. Don't procrastinate.
by Jeremy Goldman
At a recent "Getting Things Done" course, productivity expert Tiago Forte laid down three unexpected ground rules.
Many people will tell you they perpetually live in crisis response mode. This means that almost everything they need to accomplish in a day — from changing the batteries in the smoke detector to submitting a project report — is dealt with on the fly.
Many also recognize that living this way is a major cause of stress. That's where the Getting Things Done (GTD) productivity method comes in.
"Reduced productivity and stress are blamed on surprises and crises instead of on the lack of a system to deal with them," Tiago Forte said, speaking at a recent class on productivity.
As you might recall, Getting Things Done is a best-selling book that management consultant David Allen released in 2002. On Tuesday night I joined a dozen others in San Francisco for Forte's class "Get Stuff Done Like a Boss," which is based on the GTD method. Forte is a full-time productivity expert who helps clients design their workflows.
In short, the method looks like this:
Capture. Write down all possible to-do items floating around in your head.
Clarify. Decide whether or not the item is actionable.
Organize. Classify information by putting it into one of several "buckets."
Review. Evaluate your productivity, and your methods, regularly.
Do. Decide what to work on based on priority, the level of energy it requires and the amount of time it will take.
Forte acknowledged that the full method is extremely detailed. So toward the end of the two hour crash course, he left us with three broader productivity tips, none of which were intuitive:
1. Be lazy. Sometimes the most productive behavior is the easiest. For example, creating a formula in Excel to calculate totals is lazier than doing the math column by column on a calculator. However, it's also more efficient.
Looking for shortcuts is actually quite difficult for hard-working people. "But working hard at something that shouldn't be done in the first place is just about the worst case scenario," Forte said.
2. Self-awareness over self-discipline. "Everyone I start talking to or start working with sees productivity as a self-discipline problem," Forte said. And that causes them to get down on themselves when they're less productive. But remember that your routine is adjustable. If you're frustrated by or averse to parts of your workflow, pay attention to those feelings in order to identify where you need change.
3. Don't run with the crowd. Many people have adopted some of the worst productivity behaviors just because everyone else does them — for example, jumping on each work email as it arrives in the inbox. "We don't question these behaviors that are really insane when you think about them," Forte said. So be observant, and evaluate if the status quo really works for you.
What is your productivity method of choice? Let us known in the comments below. 
Last updated: Jan 8, 2014
As promised, here are my TOP 10 best ideas on how to generate more referrals in TEAM! I use this as a guide when I'm doing a "Director's Coaching Session" with the members in my chapters.
1. Do a Coaching Session with EVERY member in the chapter! During the session, lead-in with wanting to know more about THEM and THEIR business FIRST. Ask them lots of questions. People love to talk about themselves and will LOVE you for allowing them to go first and talk so much about themselves. That will go a long way with them in having you stick in their minds and wanting to look for referrals for you.
2. Make your "One Minute Commercial" very specific with the types of Power Partners/Strategic Alliances you are looking for and the specific target market you are looking for and change it up each week.
3. Tell more stories in your One Minute Commercial. People relate, empathize, and emotionally invest when hearing stories. And, it makes you more memorable in their minds when their out networking. Stories conjure up images…of people that can be referred to you.
4. Create a list of "Key Phrases" or "Buzzwords" for the members to listen-out for when they're going through their day-to-day lives.
5. Spend a lot of time speaking and networking with your Power Partner members!
6. Look for Power Partners (other businesses that can help you and your business) to invite to the meetings and sell them on TEAM and your chapter and encourage them to join!!
7. Offer to serve in a Leadership Position. This often gives you more credibility, reputability, and visibility which ultimately equals increased respect and trust leading to more referrals.
8. Change-up your One Minute each and every week by highlighting a different area of your business each week, but really focus on the things you do the most and the most important things.
9. Encourage the members in your chapter that use your services/products to consistently use them and ask them to share their positive experiences, successful results, and stories with the chapter during the highlights/referrals segment of the meeting.
10. From time-to-time in your One Minute let the group know that you are qualified and are looking for "speaking opportunities" by getting in front of large groups (if, in fact, you are looking for this).
Tim Watkins, Director
TEAM Referral Network
Tim Watkins is a Director with TEAM Referral Network, a professional referral organization that turns success-oriented business people into a strong team of networking professionals who work together to build their businesses by referral. Relationship marketing is a better, smarter way of doing business. For more information visit their website www.teamreferralnetwork.com or call (866)311-TEAM.
Figuring out what kind of business to launch is hardly a science, but it should be considered logically.
Think about the basic entrepreneur make up. While naturally all entrepreneurs are unique under the sun, they do tend to conform with certain archetypes. Some entrepreneurs are really inventors, who view the challenges of building a business as a necessary evil. Others are really marketers who believe that they can entice customers to any offering. Some just want to change the world and make it a better place.
But why does this matter? It's my view that if you know what your strengths are early, you'll be better equipped to launch businesses that are more likely to survive and even thrive.
I've always wondered if there was some way that I could quickly deduce a new entrepreneur's "sweet spot," and optimize my mentoring to those strengths and weaknesses, maybe similar to the Myers-Briggs type indicator for business professionals. I just saw an interesting step in that direction via a new book "Entrepreneurial DNA," by Joe Abraham.
His framework seems to be picking up some traction, and is already in use informally by several entrepreneurship platforms, including StartupAmerica, and CoFoundersLab. His methodology measures an entrepreneur's fit or DNA in each of four quadrants — Builder, Opportunist, Specialist, and Innovator (BOSI), defined at a high level as follows: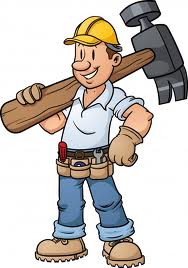 1. Builder. These entrepreneurs are the ultimate chess players in the game of business, always looking to be two or three moves ahead of the competition. They are often described as driven, focused, cold, ruthless, and calculating. Many might say Donald Trump epitomizes this category.
2. Opportunist. The Opportunist is the speculative part of the entrepreneur in all of us. It's that part of our being that wants to be in the right place at the right time, leveraging timing to make as much money as possible. If you ever felt enticed to jump into a quick money deal, like a real-estate quick-flip, or an IPO, that was your 'opportunist' side talking.
3. Specialist. This entrepreneur will enter one industry and stick with it for 15 to 30 years. They build strong expertise, but often struggle to stand out in a crowded marketplace of competitors. Picture the graphic designer, the IT expert or the independent accountant or attorney.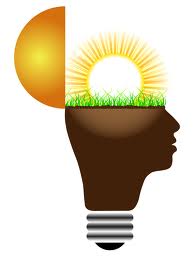 4. Innovator. You will usually find the Innovator entrepreneur in the "lab" of the business working on their invention, recipe, concept, system or product that can be built into one or many businesses. The challenge with an Innovator is to focus as hard on the business realities as the product possibilities. Too many Innovators are like Dean Kamen, still struggling with the Segway Human Transporter, while holding 440 other device patents.
Of course, discovering your entrepreneur type is only the beginning. After that, it's all about capitalizing on those strengths, shoring up your weaknesses and building a plan that works for you.
Overall, I see real value in using this methodology in conjunction with incubators, business accelerators and mentoring. I'm not yet convinced that anyone has a fully automated system that will nail your entrepreneurial DNA and help you succeed, despite the unpredictable business and personal realities.
But I see a real opportunity here for every entrepreneur to optimize his impact and his personal satisfaction with a minimum of effort. I challenge each of you to take a hard look at what makes you tick.
By Martin Zwilling
http://www.entrepreneur.com/article/225652
In today's economic climate, word of mouth marketing / relationship marketing is extremely important and very necessary. Business owners today, are asked to do a lot with a little. This causes us to continually juggle and multi task. When a small business owner / entrepreneur / sales person joins a networking group, their expectations may not always be reasonable or realistic. I have found through my years of networking and training thousands of workshop attendees, that if people get very honest with themselves they realize that their expectation was to receive a significant return with a minimal investment. What do you want to get out of your networking efforts? What do you expect your ROI to be?
Each industry / category has its own tipping point. Do you know what yours is? I will share with you a few examples to help set the bar and get an idea of your networking tipping point, to help you get the most out of your TEAM membership. If you were to represent Mary Kay, or equivalent, and you joined a chapter today it is very safe to say you could potentially start receiving referrals and transactional business within a few weeks, 3 – 5 weeks. Let's look at the opposite end of the spectrum now. If you are in financial services, Financial Planning / Advising, this is a much more personal and sensitive category. Your investment needs to be much greater before you start receiving a return. It is very realistic to say that you would be looking at 9 – 18 months before you truly start seeing something or possibly anything. Is it worth it, absolutely it is, you just have to understand the concept and philosophy to this type of environment.
I would love to share a story with you to put this into perspective. I have a student of my program, who has since become a friend, who is a Financial Advisor. She went through my course back in February 2011 and when she did, she told me she would do everything I told her to do because it wasn't a matter of wanting to make this work. She had to make this work. No pressure right! I told her due to the nature of her industry and the sensitivity of dealing with people's money and the trust that had to be evoked would require her to invest 9 – 18 months of playing full out and participating in networking continually. She assured me she got it, she understood and she was fully on board. October / November time frame, she shared with me her frustration. "I have done everything you told me to do and I have become a great referrer. People have gotten a lot of business from me, but I haven't received anything in return. This isn't working, I'm not sure if I can keep doing this. I'm just not getting the value." Her boss even called me. He said, "I really need you to intervene, she believes in everything you tell her. She must be doing something wrong, because she isn't seeing anything. Will you see if she is closing right?" I assured him, that he really didn't understand the foundation of networking and that she was fine and would start receiving a return on her investment; she just had to reach her tipping point.
I received a call shortly after Thanksgiving, "I got my first referral, and wrote my first piece of business from networking." Then a couple weeks later, I received another call, "I got another referral and wrote another plan." Guess what, between November and March she has written up 10 new clients. Just on the verge of her tipping point, she was at her ropes end. She had almost given up. She is very glad she didn't.
Each industry has a different investment level before you will see a return. Now that doesn't mean that you might not luck out and get something before then. It just means that you won't see the "mother lode" until you have made your investment. Now to get clear, investment is not just showing up to your weekly TEAM meeting. Investment means, SHOWING UP to your TEAM meeting. Playing full out – engaging in relationships, adding value. Understanding why you are there, what you are going to do while you are there and what you are going to do when you leave. Investment means, having a networking plan, creating a commercial strategy, participating in your chapter, doing your coaching session and adding value to your TEAM members. Remember, how you do some things is how you do everything and how you do the little things is how you do the big things!
The last tip I would like to share with you to help ensure you get the biggest bang for your investment is track your return on investment (ROI). Put a dollar amount on your time, track what you spend on networking, get really organized and track the referrals you receive, 1st generation, 2nd generation and 3rd generation referrals. By understanding your tipping point, making a real and honest investment and then tracking your ROI you will be very surprised on your true networking results. If you have any questions or would like any help, please feel free to contact me.
Stacey O'Byrne, Founder of Pivot Point Advantage
We all sneak a peak at text messages or emails to pass the time in boring meetings. And yet, we'd also probably all admit that we find it irritating when others do the same.
But a new study from researchers at Howard University and the University of Southern California finds big differences in who's bothered by it—and by how much. The study, published in the journal Business Communication Quarterly, asked 204 employees at an East Coast beverage distributor and 350 U.S. business professionals in a random-sample survey to weigh in on whether it bothered them if people checked their cell phones. What they found: People are particularly bothered by managers who take calls during meetings, men are nearly twice as likely as women to think it's okay to check text messages at a business lunch, and even leaving your phone out on the table can be offensive to some people.
In the first sample, the researchers asked open-ended questions and evaluated the intensity of the responses and the number of times certain behaviors were mentioned. They note that people were particularly upset when their managers took calls in front of them. Unsurprisingly, taking or making calls was cited most often as bothersome behavior. But a handful of people said they thought even bringing a phone to a meeting showed disrespect.
The second sample asked participants to say how appropriate or inappropriate different behaviors were in both formal professional meetings and offsite business lunches. Three quarters or more of the respondents said even checking for text messages was rarely or never appropriate. And more than half thought checking the time on the phone, looking to see who's call was coming in, bringing a phone to the meeting, or even excusing oneself to make a call was inappropriate in a formal meeting. At more informal lunches, those numbers dropped, but more than half still thought it was rude to look at a phone to check text messages or email; a third said the same about stepping away to answer a call.
The study gets more interesting when it compares the views of men and women and people from different regions. (Unsurprisingly, the researchers found that while about two-thirds of people under 30 approved of texting at a business lunch, just 20 percent of those between age 51 and 65 thought it was acceptable behavior.) Meanwhile, roughly half of men said it was okay to answer a call at a business lunch, but only a quarter of women said the same. As for checking text messages, more than 59 percent of men were comfortable with it at informal lunches, while just a third of women were. And interestingly, professionals in the Western region of the United States—home to Silicon Valley, Seattle tech giants and Hollywood's agents—were less accepting of phones being used during meetings than East Coasters.
The authors don't suggest why women or Westerners were more likely to consider cell phones in meetings taboo. But the paper does focus on how cell phones have contributed to an increasingly uncivil workplace. They cited a 2012 study that showed hiring managers now value courtesy even more than other traditional soft skills, like teamwork or professionalism. So leave your cell phone behind in meetings, lunches and interviews. Or at least off the table.
Jena McGregor is a columnist for On Leadership.
I REALLY want to share this message with you. I have been working in the "Referral Group/Networking Group" industry for over 25 years. I have been a member of a referral organization, spent 10 years as an executive with another large referral organization, and have had my company TEAM Referral Network, for 11 years. I have also networked across the country and with people in the international market as well. I am recognized as an expert in the industry and many companies and groups have paid me to speak on this topic.
So…have I qualified myself as a person who knows what she's talking about yet? Because I could go on…But, the bold statement I am about to make will be questioned by many of you reading this, but here it goes anyway… out of sight is out of mind. Let me repeat…out of sight is out of mind. Yes, it is.
Many (and I do mean many) people operate on the assumption that once they have established a business relationships with people that little to no "continuing nurturing" is needed. I cannot tell you how many people have told me directly or indicated to me that they do not need TEAM anymore because they have already established their relationships with the members. Their thought process is…I'm not going to get anything NEW and I will continue to get their referrals anyway. (Never mind the fact that chapters have new members and visitors on a regular basis that they could meet.) But, what they also forget about is… out of sight is out of mind.
Once you are no longer part of a group, your networking partners can (and will) forget about you. Yes, occasionally former members will continue to get referrals but not nearly as much as when they were a part of the group. And if (or should I say when) another person joins who does what you do, and they are at the meeting each week sharing their commercials, listening to everybody else's commercials, bringing referrals….guess who they are going to give their referrals to? Yup! The new person! Out of sight really is out of mind!!!
Kelli C. Holmes, author of "Effective Networking", shows you a better, smarter way to grow your business through powerful business relationships. Kelli is the Founder of TEAM Referral Network, a professional referral organization that turns success-oriented business people into a strong team of networking professionals who work together to build their business by referral. TEAM's motto is Together Everyone Achieves More. For more information visit their website www.teamreferralnetwork.com or call (866)311-TEAM.