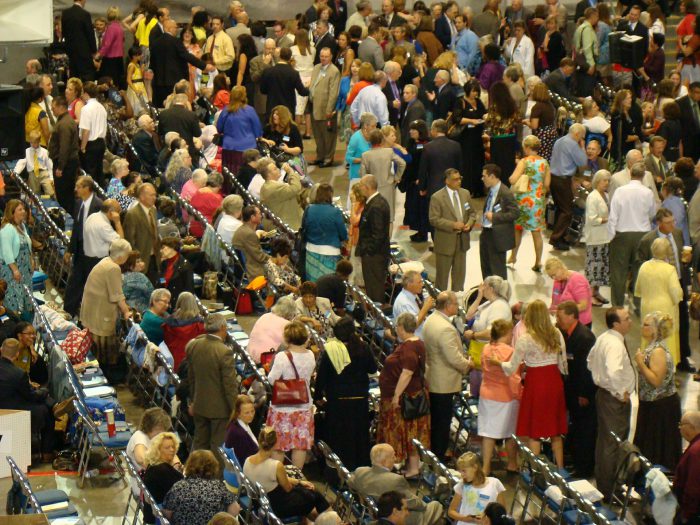 Check appearance first.  Check hems, shoes, and remove gum.
At registration, place your name tag on the right side. This creates a visual line of sight that correlates to your handshake.  Also, it is a good visual aid for those who struggle remembering names.
Social anxiety is real and one's body can react as though it has completed a cardio exercise.  Breathe in and out, and for some, thinking of your power work or a motivating song will empower you.
Enter the room, step to the right and observe who is where (remember those you already put on your goal list to meet).  Get your game plan ready in your head,  Also, it never hurts to smile genuinely.
This is the time to be bold, authentic and listen.  Start meaningful networking with those on your list first.  However, if it makes you feel more comfortable, greet those you already know briefly, including the host.
Refresh yourself on general tips about posture, eye contact and handshaking.
Always keep your right hand free for shaking hands.
The key to small talk is listening and genuinely asking open-ended questions, such as, "what brought you here?"
On average, it is best to converse with someone for ten minutes. Ask those you have met, "how can I best help you?" Have your own strong (well-thought out) answer!
Have your business card accessible at all times.  The proper time to exchange cards is when one is ASKED for his/her business card.  Avoid giving out your business card like a card dealer in Las Vegas.
Classy Career Girl