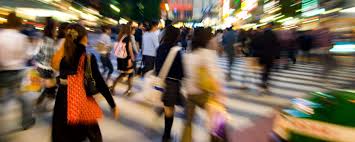 By Mitch Nabki Guerra, Contuitiv Consulting
We all know the power of networking and personal referrals.  Eighty-five percent of small businesses get customers through word-of-mouth.  And that's why we value a referral /networking vehicle like TEAM Referral Network.
With small businesses, it's not about casting a wide net, but rather about connecting with a select number of customers, enlisting their trust and loyalty, and having that positive impression spill over among their circle of friends and colleagues.
That said, what does it suggest about steps you should be taking to increase and leverage word of mouth?  Here are four items for your To-Do list to increase word of mouth:
Check your business in Google and Bing at least once a month – Even if search engines weren't the #1 way customers have of learning about a small business, keep in mind that word-of-mouth spreads online as well as offline today.  Your customers are online today.  Even if you run a local brick-and-mortar business, chances are they check you out online.
Conduct a regular customer survey to learn what your customers REALLY think
Communicate and reinforce to employees the value of raving fans – always promote good customer service. Customer service matters BEFORE someone gets upset, when you have the opportunity to turn someone into that raving fan of your company.
Create easy ways for customers to share word of mouth
o   Specifically ask for referrals
o   Suggest easy ways to leave testimonials
o   Provide referral cards
o   Offer 'refer a friend' links on newsletters
So, when it comes to word-of-mouth, just remember it's becoming more digital.  You're web sites, social media profiles and other platforms are a reflection of who you are.
Mitch Nabki Guerra is the current President of the Long Beach Chapter of TEAM.  Mitch brings 17 years experience delivering technology solutions, business strategy and marketing to drive business growth. His company, Contuitiv Consulting, helps small and medium size businesses get to the next level by combining technology, business intelligence and experience.