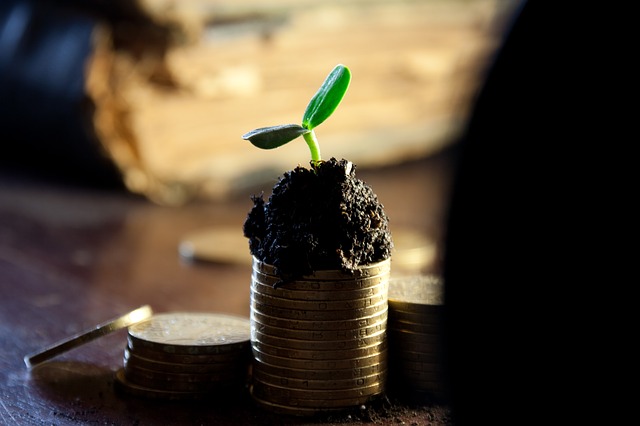 1.  Work harder on yourself than anything else and be patient.
One of the greatest concepts I've heard that bears repeating is, the leader of one is the leader of many, if you can't lead one than you can't lead many.  We have to continually grow our way to success understanding that each of us is a work in progress.
All visions first take place in the mind as if in seed form and then slowly patiently grow forward along a journey of up, down, and all around.  It has always worked that way for everyone and will work that way for us too.  Expecting different is often where we get into trouble the most.
 2.  Set a goal for how many new relationships per day, week, or month.
Without a goal in front of us we will do what we "feel" like doing.  If this is a new discipline for you then there may be some temporary excitement that typically gives way to falling back into the same old pattern when things stop being so fun and exciting.
We need to break through the freak out barriers that come our way and having set goals is a great way to do that.  It takes out our emotions, how we feel, to more of the plan at hand.  After working these goals for months we will see them become more part of who we are and less stressful!
3.  Develop a Plan for Who You Want to build relationships with, and help them any way you can.
Most people let their relationships evolve naturally and organically. That works well for friendships, but it's a poor strategy for business. A much better strategy is to sit down ahead of time and write down a list of at least 50 people who you want to develop a deeper relationship with over the next 12 months. I call this your "ideal list" because you are identifying the people who you want to have an ongoing conversation with over time.
Who do you include on your ideal list? You might include people in your network already who you want to get to know better, people who you met at a conference, business owners, non-profit leaders, or social media connections etc. Ideally, they are people who you would want to become your circle of peers, colleagues, and allies. Next, it's time to start providing value to the people on your list.
4.  Choose Your Relationship-Building Tools.
Once you've identified who you want to focus on getting to know, the next step is to decide on what tools you plan to use to develop and nurture those relationships.
These tools may include:
·  Lunches and Coffee meetings. A simple tool for getting to know people is to meet for a casual lunch or coffee.
·  Phone- agree on a set time to reconnect and add the reminder to an online calendar.
·  Social media- like and comment on their content.
·  Text message- many prefer a quick message via text.
·  Email- always a safe option to keep in contact.
Whatever tools you choose, make sure they play to your strength. What can you do consistently that brings you the most joy.  Don't be hesitant to use more than one approach.
5.  Clearly Communicate Your Interest in Working Together.
Once you've identified who you want to build a relationship with, start providing value to them. Identify the tools you're going to use to connect with those people. You need to clearly express your interest in working together.
Find a way to communicate in a low-pressure way that you "would love to work together" when the opportunity arises. Mention that you look forward to networking with them so you can help each other. This doesn't mean you should directly ask for work, especially so early in a relationship. That's a sure-fire way to lose a friend.  
6.  Create an Easy Follow-Up System You Will Actually Use.
If you want your connections to think of you first when an opportunity comes up, then you need to always be "top of mind" with that connection. And to be top of mind, you need to have a good follow up system. We often refer to these great connections as "green apples" because they are not ready yet.
A follow-up system is simply a dedicated means for checking in with people in your network.  
7.  Revise Your Conversation Lists Every 3 Months.
Around four times a year, you should revisit your Conversation Lists and determine who you should remove and who you should add. You will naturally meet new people over time.  You may decide that certain people on your list are not a good fit for you. By revisiting and revising your lists quarterly, you will ensure you are developing and nurturing the right relationships proactively to support your business.
What's Next? Go Out There and Start Developing Relationships!
Now it's time to put these ideas to work. Be proactive and create your list of the 50 people you are going to develop relationships with. Then find ways to help them in whatever way you can.