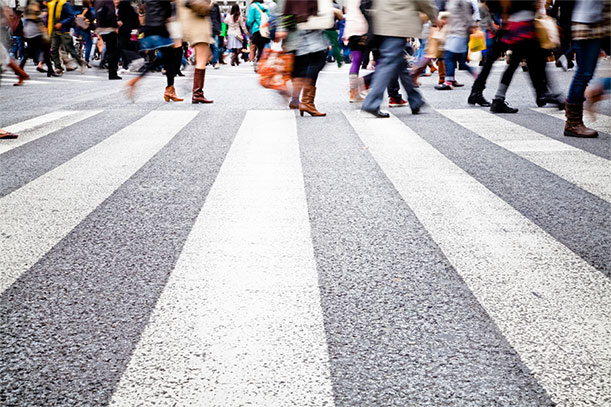 Traveling for conferences, seminars, client meetings–and for the holidays–is a necessary evil that doesn't relieve you of your regular work routine. You can't simply unplug, neglect emails, opt out of conference calls and video conferences, or fail to meet deadlines. To be productive you must stay focused and overcome distractions. These are common challenges to anyone working in an unfamiliar environment. Here are some ways to maximize your efficiency away from the office.
1. Create a travel itinerary.
Before landing in your destination city, create a travel itinerary that outlines your day-to-day activities and carry it with you. Do this whether you're an employee, the boss, or a freelancer. By having a plan, you've already conditioned yourself to expect a certain outcome from your trip and to achieve a goal.
2. Carve out personal time.
If your travels take you to a place you've been dying to visit, like London for example, and you've been anxious to see Buckingham Palace for most of your adult life, plan to arrive several hours before your first meeting so you have personal time. It may be better to add personal time to the end of your trip where you may be able to sneak in an extra day or two for relaxation, sightseeing, shopping, or catching up with old friends. Make sure personal time is on your travel itinerary.
3. Get set up upon arrival.
Getting comfortable in an unfamiliar environment may pose a few setbacks. The moment you arrive, make sure you have everything you need to complete your work: a working Internet connection, access to a business center, power converters if you're traveling abroad, directions, etc. For convenience, I list the addresses to meetings on my travel itinerary. If you'll be working from your hotel room, arrange your desk or workspace so you're ready to work. If hotel rooms are too stuffy, you may want to take a walk and pinpoint a location within the hotel from which you'll work, but keep in mind that public workspaces tend to be noisy.
4. Work during vacation travel.
Working on vacation is slightly more challenging because it's more difficult to carve out personal time. But if you intend to get work done it's important to find the time and a place where you can be alone for at least one or two hours every day. Discuss your plan with your family in advance, including the kids. Help them understand your commitment to work and the schedule you've created so they don't feel isolated when you take personal time.
You may notice that working while traveling has actually improved your efficiency, because you remove yourself from the every day distractions and have small windows of time to accomplish your goals. So when you're inevitably sitting in traffic this holiday season, think of it as a chance to be productive and get things done.