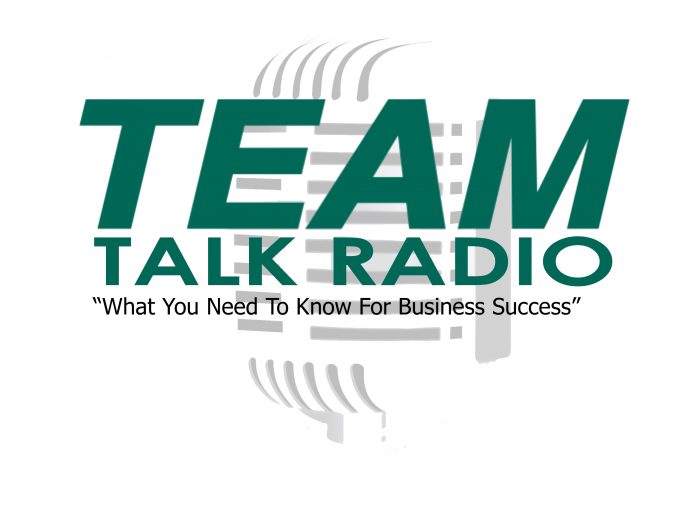 Top Tips to Get Increased Results from Your Networking Efforts
With Networking Panel: Anthony Aragon, Mitzi Ambrosio, and Ana Robles.
Today we're going to hear from a panel of professionals who I happen to personally know. They are very active in networking activities in southern California:
Anthony Aragon is a health insurance strategist, a speaker, and a networking connoisseur.
Mitzi Ambrosio is a health and advanced wellness professional. Ana Robles is the co-founder of Gateway to Success, GTS credit, a networker, and a notary. All of these professionals are all part of TEAM Referral Network as well.
I am so excited to have you on the show because you are all active doing all the things we will be talking about. I believe that everything you will share is going to be valuable and things that you've tried that you know work for you.
So, let's get started. Where do you find networking events to attend?
(I realize you all are talking about southern California, so you can feel free to share about southern California, but any generic things you can share are good, too.)
Anthony: My number one resource is on Facebook. They have an event section you can actually see not only events in your area, but even if your friends might be attending as well.
Ana: I downloaded the Facebook app called Facebook Local. Whenever I open it, depending on the area, it will show events that are happening within the area that I'm located at that moment. And I also do what Anthony does. I go to Facebook to see what events my friends are attending.
Mitzi:  It looks like we are all on social media, and yes, I use Facebook. When I am networking, I ask the other attendees where they spend their networking time and where they get the most results.
Terilee: Anthony, I know you have a resource for our listeners and now it might be just as good as time as any for you to share it. What do you think?
Anthony: Another great place to network is chamber events. There are usually local chambers in every city throughout the US, and I'm pretty sure in other countries as well. Here in Southern California, I pull all the business networking events from chamber websites and publish this on a monthly basis. You can sign up at event.AnthonyAragon.com to start receiving local chamber events throughout Southern California to attend each month.
Thank you so much for that resource. Okay, second question. Are we ready? Yes. Yes. Okay.
When you're at an event, how do you break the ice to meet new professionals?
Ana: I usually begin with my smile. I've also started to wear my name tag upside down, which requires people to come up to me and say, "Your name tag is upside down." So, it's an icebreaker! We start talking from there.
Mitzi: I ask if they are there to meet with a specific person or a specific industry and then it opens up for me later to let them know who I'm looking for as well.
Anthony: I like to show up early to events so that way I'm greeting people as they're coming in. From there I greet them and say "Hi, how's it going? How did you hear about the event?" And I'll ask if they know anyone that's at the event already.
Terilee: I do like what Mitzi said when she asked who would you like to meet? Because if there's any chance that you know someone who does that at the event, it can be very powerful for you to make an introduction for them on the spot.
How do you build relationships once you've met a professional?
Mitzi: The number one thing that I have always in my mind is to become a resource to them. So once I found out what they are in need of–it could be a referral, it could be an app of some sort that would help them with their business, or a CRM—I connect them with the resource.
Anthony: After an event I definitely ask them if I can connect with them on Facebook. Facebook is the best drip campaign, in addition to email, because then I can look at their feed and see what activities they're involved with. That way when I see them again, that gives me some great talking points to discuss with them so I don't have any awkward moments.
Ana: When I'm at the event, I let them know that I want to connect with them on Facebook. I also want to find out who or what they are looking for so that I can be a resource for them. Further, I try to have coffee with them so that we keep really get to know each other and see how we could be power partners for one another or how we could help each other grow.
They say the fortune is in the follow up. What is your best follow up strategy?
Anthony: I put the professionals I meet into categories. Some may be a potential client. Some may be a power partner or I know someone that they could partner up with or maybe make you a referral. So when I follow through on my email, I just want to connect with them and make sure that I make the connection we talked about and then also schedule an appointment to possibly chat some more.
Ana: I follow up on whatever the conversation was that we were having. So if I promise to make a connection with someone, I always follow up through by email or a phone call and, and also set an appointment to sit down with them.
Mitzi: I already have two days out of the week blocked for follow up. It could be a phone call or a one-on-one for coffee. When I'm at the networking event, I let them know, "I'll be calling you on this day if they are available to take the call or schedule when we can meet for coffee. Also, it doesn't matter if there's 10 people at the event or a thousand, my goal is to come out with 5 meaningful contacts. So that's all I can handle for that week. Then that's all I would add. This way I can get to know them on a deeper level.
Terilee: I love the concept that you pull out your calendar and schedule your appointment with them before you leave. It saves another step of "chasing them down". It makes it easier for everyone.
What is a top networking tip you'd like to share with our listeners?
Ana: I actually like to start building rapport when I have the person in front of me, making them feel more comfortable. I'm more approachable to them so that way we can start building a solid relationship outside of the event.
Mitzi: I like to connect with the leader or organizer of the event. Take time to compliment them on the quality of the people that were there and the success of the event because it's not easy to run an event. I also make sure to say goodbye when it's time to leave. Another point I want to add is, please don't worry if you don't have business cards. It's actually your own effort to get their contact information because even if you give out your business cards, most of them won't even call you. So, go ahead and get their information and make the connection.
Anthony: Look to connect with a specific person networking partner–someone that might have your clients that you don't necessarily serve. One of my niches is long term care, so I'm going to look for Estate Planning Attorneys because typically they're looking for assets to put away for their clients so long term care could definitely benefit them. I also look for specific people in general clients. When I say, "I'm looking for millennials turning 26", that really gets people thinking and gets their head spinning with ideas. They will start saying, "Oh, can you do this? Can you do that?" The whole point of networking is to be specific, to get the other person's mind spinning for your benefit. It's so powerful when you start having people thinking of ideas. You might not necessarily get an introduction to a 26 year old, but instead be asked, "Hey, My son's getting married, and they're going to need a new health plan. Could you do that for them?" Absolutely!
I would like to sincerely thank our panel for their valuable insight. Would you please share with us how we can connect with you?
Anthony Aragon: connectwithanthony@outlook.com
Mitzi Ambrosio: mitzi_ambrosio@yahoo.com
Ana Robles: ana@gtscredit.com