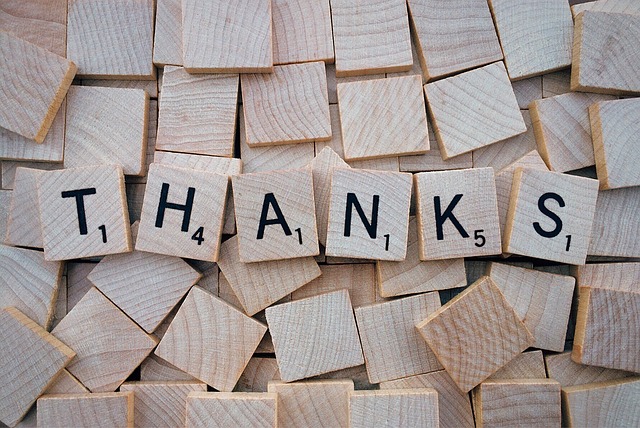 By Michael Zhou
Showing gratitude to your customers is the best way to ensure that they stay loyal customers. Every business owner should focus on building genuine relationships with customers. These types of repeat customers create consistent and profitable revenue for the company. Of course, some customer appreciation strategies can take quite a lot of time out of your day. However, there are ways you can show appreciation for your customers in meaningful ways without wasting time. In fact, you can thank your customers while marketing your business and creating win-win situations. To learn more, read on about the top ways to thank your customers for their business.
1. Offer A Loyalty Discount
Offer existing customers a small discount as a way of saying thanks. This is one of the fastest ways to thank customers for their loyalty. It is also one of the most meaningful. There are many actions that can be done to increase sales and brand loyalty. Many ecommerce retailers rely on a strong loyalty platform for recurring business. There is nothing customers lover more than a discount, even a small one. Customer loyalty discounts show that you value your customers over your bottom line. They are also one of the easiest ways to thank your customers for their business.
2. Give Your Time
You can stay productive and still say thanks to your customers by offering them an hour or two of your personal time. Your business can host small get togethers for loyal customers outside of business hours. This time gives you the opportunity to conduct market research and get to know your customer base better. It also makes your beloved customers feel appreciated, especially in those huge megacities where business can often be impersonal. By throwing special events and parties, your company can show its own way of saying thanks. If you can spare one night a month, this is more than enough time to show customer appreciation without spending too much.
3. Grant Them Insider Access
As a way of saying thanks, grant existing customers special insider access to your business. One of the best ways to thank your customers is to make them feel special and privileged. By providing them sneak peeks of new products or services, you can do just that. You, the business owner, can also take it as an opportunity to get customer feedback about potential product offerings and current customer experiences. Offering a special membership website may also be a nice way to show customer gratitude. Furthermore, you can offer special perks for your elite customer base in the portal. This way, your customer appreciation tactics benefit both you and your customers. That is certainly one of the best ways to thank your customers for their business at maximum efficiency.
4. Give Away Appreciation Gifts
You can also give away corporate gifts to show customer appreciation. This is a relatively low-cost way to thank customers and advertise your business at the same time. In addition, you can give away a personalized gift that customers would remember. Since it costs much less to retain a customer than find a new one, it would be profitable to thank your customers with thoughtful corporate gifts that they can use. After working with a customer for a while, thank them for their business and give them a gift. It will only take you a short while, but the memory of the interaction will stay with your customers for much longer. That is why giving a gift is one of the best ways to thank your customers.
5. Make A Video
Make a video telling your customers how grateful you are for their business. The time it takes to make a video is negligible compared the potential impact it can have. You make the customer appreciation video once. Then, you can send it out to all of your valued customers over the course of a couple months. The return for your one day spent filming and editing will definitely make your time worth it. Creating a thank you video for customers will make them feel appreciated without costing your business a dime. Videos are one of the most effective and genuine ways to say thanks to customers.
Showing customer appreciation is a crucial component for a successful business. Naturally, your website thank you page will only mean so much. Fortunately, there are other ways to show customer appreciation that do not take a lot of time or money. Consider offering loyalty discounts, special events and insider access. If you have the budget, give them thoughtful gifts. Or, make a video that could go viral. These are the best way to thank customers so they feel appreciated and important.
Michael Zhou is a Senior VP of Business Intelligence Development and has assisted the Fortune 1000 company with expertise in the web as a whole, including ground-zero marketing efforts that benefit both consumer and vendor. He is also contributor on Esprittoday.