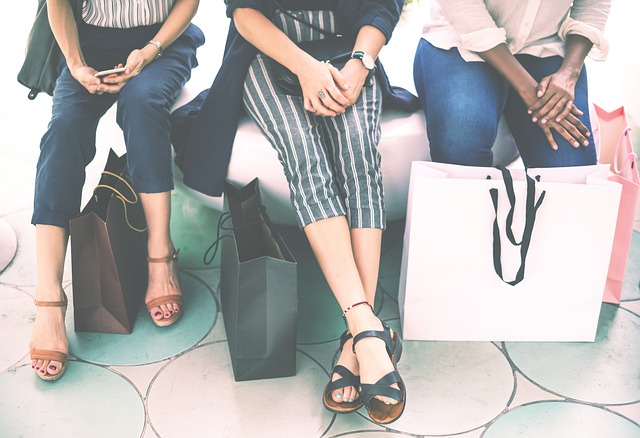 Did you know strong friendships can actually improve your health? Studies have shown adults with strong social ties are less likely to experience depression and poor heart health, and some studies even show an active social life can lead to a longer life expectancy! Check out 5 ways you can fortify your current friendships to make them lifelong.
1. Reminisce Good Memories Together
Sometimes, the best way to make a stronger connection is to look back on the memories you've already shared. Think about inside jokes, funny travel stories, and work or school memories. Text or call your friend to say you're thinking of them and the times you've had together. Not only is this a great way to remind your friend of your shared experiences, but it's also a wonderful way to get a conversation started between the two of you.
2. Make Plans
We've all got a friend who you regularly stay up to date with mostly over the phone or social media. But when is the last time you two actually got together? Technology is great for helping stay connected with friends, but there's nothing like physically getting together to remind one another of the reasons you value each other's friendship and to strengthen it even further. Call up your friend and create a plan for getting together—you can focus your hangout around a certain hobby you both share or just get together in a nearby park or other outdoor areas for some socially distanced fun!
3. Share Your News
Think about some of your strongest relationships. What do they all have in common? Often, it's that they're up to date and aware of what's going on in your life. It can be difficult to have a strong friendship with someone who doesn't know some details of your life. If you've got a relationship you'd like to strengthen, consider sharing updates on things like work, family, and your current pastimes. Hopefully, they'll notice you making an effort to share more and will reciprocate.
4. Follow Up
Similar to our tip on sharing your news with friends in an effort to create stronger bonds, you should invite your friend to do the same to you. Be sure to listen and take note of the information they're divulging and follow up on the things you deem important. For example, is your friend stressed about work or looking for advice on a tough situation? Follow up with them about it after the fact. Ask how they're feeling, what progress has been made on the news they shared and encourage them to seek you out if they need any help or extra advice! A regular repertoire like this can help make a stronger, more lasting connection.
5. Celebrate Them
Has your friend recently celebrated an important milestone or exciting event in their life? If so, how did you recognize it? Usually, with a quick text message of congratulations, or maybe a phone call. While those responses are perfectly adequate, if you're hoping to strengthen the relationship you two share, try going above and beyond to celebrate your friend's win with a small gift you think they'll appreciate, or treat them to dinner! Celebrating their accomplishment can help make you both feel more connected and closer.
Strong friendships are important for everyone—they can help you create a rich social life, offer an outlet for feelings of excitement or stress, and they can even improve your health! Work on strengthening some of the more casual friendships in your life to develop fortified relationships that will carry on for years to come.