Networking Near You:
6/30 – San Dimas Professionals Invitation Day
6/30 – SFV Boss Ladies Information Meeting
7/1 – Upland Chapter Invitation Day
7/8 – SFV Northridge/ Porter Ranch Information Meeting
6/3 – West Hollywood Information Meeting
7/13 – Pasadena Lunch Invitation Day
7/14 – Fort Collins Power Partner Chapter Kick -Off
Networking events are open to the entire business community. See our calendar for details.

Stay Safe. Stay Healthy.
Please be sure to check all applicable state and local guidance or regulations to determine any applicable capacity limitations for your industry or activity.
Is your chapter going back to in-person meetings? Perhaps you will be doing a "hybrid" meeting – where members and visitors can attend either in-person or via technology? Or… maybe you've decided you like these zoom meetings and will continue virtually? Maybe you need something else? Whatever it is – we want to know! Your meeting information is a very important part of the local TEAM office being able to help promote your chapter.
Click here to update your Chapter's Meeting Information. 
Brown Bag Lunch & Learn
Click here to watch: Brown Bag Lunch & Learn: Radical Relevance with Bill Cates
Click here to watch: Brown Bag Lunch & Learn: Pivot for Success with Stacey O'Byrne

Marketing Tip: Take Better Photos for Your Social Media Campaigns
The rule of thirds is a photography tip to use while creating visually appealing pictures for your social media postings. An amateur photographer centers everything on the screen, but that's not appealing.
Smartphones allow you to enable grid lines when you're taking a picture. This makes it easier for you to follow the rule of thirds. Position your subject and anything important in your photo where those lines intersect.
People are subconsciously used to seeing this in professional photography. When someone sees a photo without the rule of thirds applied, the image will often seem less polished to them.
TEAM Cares Discount will be ending soon.*
Over a year ago the business world changed due to unforeseen circumstances. As a "TEAM" we adapted in order to thrive in the new world we were all thrust into. Recognizing how important our TEAM community is to us and in appreciation of our members, TEAM Referral Network offered the "TEAM Cares" Discount. A $50 savings, to renewing members and we waived the $50 enrollment fee for our new members until "in-person" meetings were an option for most of the TEAM chapters. The TEAM Cares Discount will end on June 30, 2021. Membership fees will return to their pre-pandemic amounts*. If you would like to renew early to take advantage of the discount, you can! Hit reply to let us know. *If anyone needs any help paying fees, please reach out. There are options available.
Click here to PrePay Your Renewal – TEAM Membership
Click here to PrePay Your Renewal – Executive TEAM Membership
Did you know TEAM's biennial (2 year) membership is at a discount?*
Instead of 2 payments at the annual cost of $395.00, biennial membership is offered at the reduced rate of $685.00 and until 6/30/2021 the TEAM cares Discount will reduce the price further to $635.00. That's a savings of $155 over regular annual membership!
Click here to PrePay Your Biennial Renewal 
*Applies to corporate chapters in CA, ID and CO only
New Member Training Dates:
6/25: 10am MT (Zoom)
7/12: 3pm PT (Zoom)
7/15: 9am PT (Zoom)
7/16: 8:15am PT ( Zoom)
7/23: 10am MT (Zoom)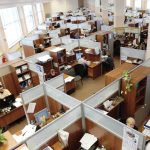 3 Tips for Leaders To Help Prevent Employee Burnout
Company leaders and managers have a big responsibility in overseeing employees. But they can't see everything, and sometimes there's more going on in a worker's life than meets the eye.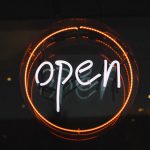 Marketing amidst uncertainty: 3 considerations
The past year has been challenging for businesses, as operations of all sizes and types and around the country have had to modify their marketing practices in order to address the sales barriers created by the pandemic. That being said, things are beginning to look up again and cities are reopening to business as usual.  Read more...
Not a member of TEAM? Click here to FIND A CHAPTER near you or click here to CONTACT US and we will help you FIND A CHAPTER.