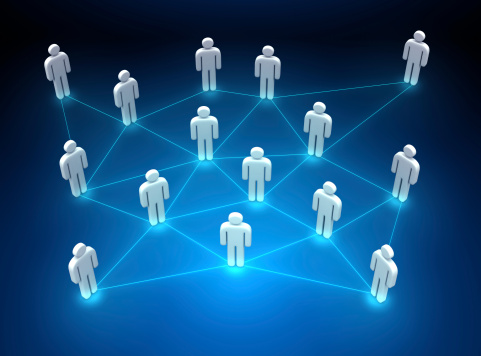 If you polled a group of CMOs and asked them to name their favorite lead types, you'd probably hear a common refrain: Referrals.
Anecdotally, it makes sense, but research backs up the value of referrals, too. Numerous studies have shown that referred customers close faster and stay longer. Meanwhile, research from the University of Pennsylvania suggests referred customers also buy 16% more than their non-referred counterparts.
While many CMOs inherently understand the value of referrals, many marketing organizations aren't prioritizing them. Instead, referrals and recommendations are typically viewed as the organic byproduct of a job well done. Exceed a customer's expectations and the presumption is that the customer will reciprocate by singing your praises to their network.
Unfortunately, it doesn't always work that way.
While referrals do happen organically, they're never a given — even if customers love your business. A Texas Tech University study found that while 83% of customers say they're willing to provide referrals after a positive brand experience, only 29% do. That chasm exists for many reasons, but it's exacerbated by a failure to properly prioritize, manage, and incentivize a referral marketing program.
Thankfully, this is a relatively easy problem to fix, and doing so can have a significant impact on your bottom line. Just ask companies like Uber, Google, Dropbox, and Airbnb, all of which leveraged referral marketing to drive incredibly efficient (and sustainable) customer and revenue growth.
So, what's the secret to referral marketing success?
It's not rocket science. The strategies and technologies that companies like Airbnb and Google deployed are readily available and replicable. But for them to work, CMOs (and other marketing leaders within an organization) must prioritize and continually optimize their referral programs.
To understand what that means, here are some tips CMOs can use to transform customer referrals into a reliable revenue generator.
1. Help Customers Help You
For referral marketing to work, you can't expect customers (or employees) to do all of the legwork for you. While the vast majority of happy customers say they're willing to provide referrals, the truth is they'll only follow through if the referral process is as simple as possible. This might mean implementing a software platform that provides all the tools and templates necessary to automate, track, and reward referrals at scale. Even if you don't go that far, your goal should be to decrease the effort level required to deliver a referral.
2. Consider How (and When) You Ask
The best referral marketing programs operate with a deep understanding of who they're targeting, where those people are active, and which incentives will drive positive actions. Studying your referral candidates' motivations and preferences before you reach out is critical to success. If you offer the wrong incentive to the wrong customer in the wrong environment, your referral marketing program will fail to generate results.
3. Remember That Technology Doesn't Solve Everything
While referral marketing can deliver massive bottom-line benefits, most programs aren't maintenance free. Instead, like all strategic marketing initiatives, referral marketing programs thrive in an environment of perpetual optimization.
This is where referral marketing software becomes enormously valuable. With the right technology, you can create (and automate) much-needed process around monitoring, tracking, and incentivizing referrals. Why is this valuable? Over time, the analytics you generate from those processes will illuminate critical insight into the activities, channels, and customer personas that drive optimal results.
4. Make Referrals Part of Your Broader Strategy
In my experience, the highest performing referral marketing programs share a common thread: referrals are fully baked into every customer's sales, marketing, and customer support experience. Referral CTAs are included on the company's home page, and in blog posts, weekly newsletters, and social ads. Employee email signatures feature referral messaging. And the referral program is fully integrated with other critical systems (CRM, marketing automation, eCommerce technology, point-of-sale systems, optimization tools, etc.).
Is your program following referral marketing best practices?
For referrals to consistently deliver bottom-line results, they must be woven into who you are and how you operate. Without structure and commitment, you're largely hoping that good things happen and the customers inherently know to refer their friends and colleagues to you. As we know from the stat above (83% of customers are willing to give a referral, but only 29% do), that's a risky proposition.
That said, with the right approach, you can eliminate some of the randomness and uncertainty of referrals, and instead turn them into a predictable, scalable stream of high-quality revenue.
By Shawn Fergus