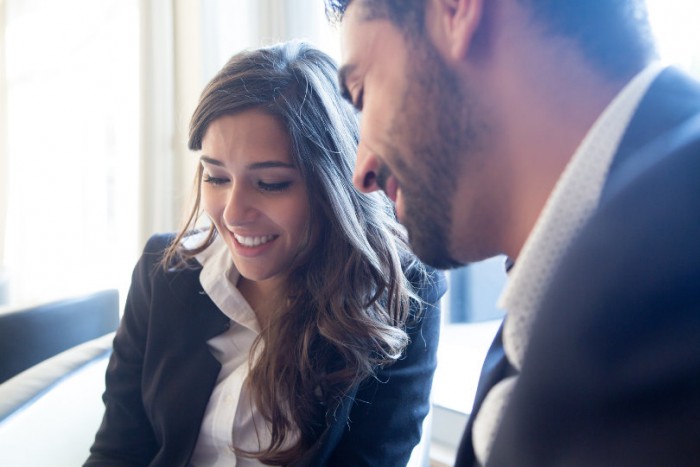 It's a question you hear at the start of a meeting, while lingering in a waiting room, in line while waiting for coffee, and hundreds of times at conferences and networking events.
The dreaded "What do you do?"
It has some close relatives, like "Where do you work?" and "What's your role at Company X?", but no matter the variety, these glorified "What's your job title" questions are a huge missed opportunity to have a genuine conversation.
And if your goal is to connect with someone, find common ground, and potentially explore a way to partner with them, then these types of surface-level questions will consistently fail to elicit the response you are likely looking for.
For most people you meet, a job title or day job may not be representative of the things they are most passionate about, interested in, dedicated to, invested in, or motivated by. As the intro of The Side Hustle Show, one of the top digital marketing podcasts, says: "Your 9-to-5 may make you a living, but your 5-to-9 keeps you alive."
This is especially true for those with an entrepreneurial streak, a creative spirit, or a dedication to a cause. By asking them what they do for work, you're effectively asking how they pay the bills, versus inviting them into a conversation about what's really important to them.
When you swap out you standard "What do you do?" questions for a more open ended inquiry, you create the space for someone to share a passion that may run deeper than their profession, and increase your chances of making an authentic connection.
Some alternatives to consider:
"What are you passionate about?"
"What are you most excited to be involved with right now?"
"What's something you've worked on recently that…?"
"What's your mission?"
John Lee Dumas is host of Entrepreneur On Fire, a daily podcast featuring interviews with successful entrepreneurs, and because the goal is for guests to share the intimate details of their entrepreneurial journey and experience with the listeners, Dumas has never once asked "What do you do?"
In keeping with the show's titular theme, Dumas always ends his show by asking his guests "What's the one thing that's got you most fired up?" which often leads to a surprising and impassioned answer, offering a snapshot of the guest's priorities in life and giving them a chance to share something personal that a "strictly business" conversation might not allow for.
But throughout the show, Dumas invites his guests to "tell a story" about their best moment, or their worst, or an "aha moment" that was transformative for them. Questions like these allow respondents to choose the depth and direction of the conversation, and Dumas's #FireNation listeners benefit from his approach.
"Entrepreneurship is a marathon, not a sprint," Dumas said in an email interview, "and those who find success have passion co-mingled with expertise, allowing them to add value to an audience that is growing to know, like, and trust them a little more each and every day."