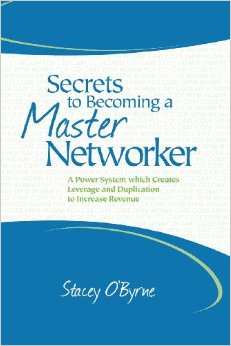 There are just a few more helpful tips, secrets and some key reminders that I want to embed in your mind.  These are very important during your path of becoming a master networker and ensuring your efforts create productive networking.
Be Prepared – Have your introduction and commercials prepared in your head so you aren't tongue-tied when you meet someone new.
Be Informed – Read the paper, either offline or online, so you know what's going on in the community and the world.   Ensure you are versed on current events.
Be Authentic – Ensure that you are truly present and partake in the conversation.  DO NOT make the mistake of following the advice of 'small talk' experts who say. "Just ask people questions; because people love to talk about themselves."  If all you do is ask questions, you offer nothing to the conversation.  People will feel uneasy around you because you really aren't being present to any relationship building process.
Be Personable – Treat people as people, not prospects.
Be Transparent – Remember people do business with people the like and trust.  The more transparent you are the easier you are to like and trust.
Be Professional – First impressions are lasting impressions, this is unfortunate but true.  Ensure you are representing yourself exactly how you want to be perceived while staying true to you.