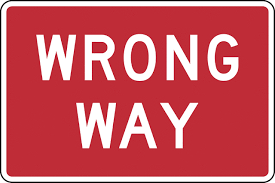 Well, while there are 7 Deadly Sins in Event Planning, there are exactly two types of people who do the planning – they either love it or hate it.
Those who love it embrace experts' advice, know when they need help, and they generally pull off great events without the appearance of any hard work.  You know how the event will go if the person in charge of planning it isn't happy about planning it!
Now, that being said, you can guess what kind of people we are – we love it!  Every event is different and all the variables make it truly challenging and exciting to pull it all together into a seamless affair.  Of course, we're professionals at it, so that's how it's supposed to be.  For those of you who are planning an event for business, though, there are a few key pointers that we've arrived at that will absolutely help you to make it painless and fun:
Being Flexible
This is a tough one.  Every event starts off in the mind of the planner with a certain image, and in some cases, that image may be forced to be changed.  A venue may not be perfect, the caterer may not be able to deliver certain items (perhaps out of season?) and, of course, the weather can impact even an event held indoors.  The truth is that any event is going to have some changes that have to be made – some early, some on the very day of – or during – the actual event.  If you are too set in your mental image of how the event should flow, versus how the event will have to flow, you may find yourself fighting a losing battle and disappointing your audience as well.  A truly worthwhile goal is to adapt your opportunities while you can still control them and manage the rest to the best of the circumstances.
Ignoring the Obvious
While there's nothing wrong with optimism, failing to acknowledge obvious problems while they are still small can jeopardize your entire event.  No one person or company is good at all things and no matter what your budget may be, not planning properly – or making poor assumptions – can run your event right off the tracks.  If you are right at the capacity of the room or venue, then hoping that some guests don't show is truly poor planning.  (As a rule, leave an extra 15% of total seating for last minute guests, just in case).  A room that seats 100 with 150 guests on the confirmed list is asking for your event to fall into disaster.
If you don't acknowledge the obvious, you won't know when it's necessary to supplement your skill set by engaging with experts.  Also, it is important to make sure that you are comfortable in the roles that you will have to play for the event.  If you dislike the limelight, then getting an MC – versus you doing it yourself – needs to be a part of the planning.
Being a Perfectionist
Striving for excellence isn't usually a bad thing. But when it comes to event planning, perfectionist tendencies can hinder more than help.   Remember – the day of the event will be here no matter what you do, and waiting too long or holding out for the perfect venue, season, keynote speaker, etc… means that many of the critical pieces will be put off until the last second.
The pursuit of perfection can be especially problematic in company events.  Most companies have certain times each year, and budgets, to plan events.   For best results, strive to create a simple, elegant, and workable solution to the event that you are planning.  You don't need the Boston Pops, you need a great band that plays standards.
Choosing the Wrong Venue
Savvy event planners can source a large selection of venues for any occasion.  In this way, no matter the event, they have a solution for their clients.  If you are forced into event planning for your company, you need to do the "small" version of this by not settling for the first or the least expensive venue.  Encourage competition between potential sites and make sure that the "best deal" is really a deal – and make sure that you have a contract for the venue as well.  There are various venue sourcing services that you can use to alleviate the stress and pressure of this piece and make sure the agreement protects you properly.
For best results, research your audience before booking a venue – will there be catering, alcohol, technology, a block of rooms, transportation. The goal is to ensure you have your audience and their use in mind when you choose a venue.
Skimping on Marketing
No matter how strong your game-plan is, not letting guests know about it, or going cheap on the invitations, will doom your event to failure. After all, with today's busy and interconnected lives, people have and make plans at a moment's notice. At the very least, you should consider not only traditional mailed invitations, but also digital invites – and often several of them – to make sure that your target audience "gets" the message. Anything less is likely to get lost in the shuffle. And while many of today's marketing avenues are technically free (e.g. search engine optimization, social media, content marketing), you may still need someone knowledgeable to handle these responsibilities – either in your company or, even better, in that business.
Don't be afraid to spend money on solid and traditional event marketing to connect with attendees. If you lack the skills to handle print or electronic marketing, don't be scared to find and pay the experts – no amount of apologies can make up for botched event marketing.
Wasting Money on Resources
Now here is a double-edged sword. On the one hand, you want to put on a premiere event. On the other hand, you don't want to blow through money like a sailor in port. Balance is the key, and if you have to be the expert, there are some things to remember.
First of all, look for places to get the most "bang-for-your-buck". Most venues have relationships with event companies that can handle everything from the catering to the invitations. Make sure you ask!
At the same time, don't be scared to simply ask for some help. If there is a cost, you'll quickly find out and with that, you can ask and negotiate what services or amenities you'll actually need. Valet parking may be nice, but if the majority of the attendees will be staying in the hotel where your event is hosted, it may be a waste of money for the actual return on the investment. Always remember that the goal of the event is to have a wonderful experience, and the most important experiences are often the ones you don't pay for.
Picking the Wrong Team
No matter if you have the luxury of an event planner and their team or you have to pull it all together alone, you need to make sure that the team you have is in the right seats on your bus.
With funding for many events being difficult to secure to begin with and nearly impossible once the planning is started, the smart money is always spent on the right team.  You have every right to thoroughly vet even volunteers for your event – so do it!
In light of this fact, hiring the wrong companies for your event can be a serious—and potentially costly—error.   Don't just look at the low price options – make sure you invest in the low-risk options.  Use smart people and companies that can complement the skills needed, not just empty suits that provide you lip-service and follow their own agenda.
There really is not reason for an event to be a painful experience to plan, but when you don't divert around these seven problem areas, you will find yourself in trouble of one kind or another.  On the other hand, forewarned is forearmed, so when you start your event planning, take these lessons to heart and make it an easy and memorable event that is executed without a hitch and within the budget.
By Sachiko Nuila, TEAM Director/CEO of Nuila Events
Sachiko Nuila gets the privilege to network with some incredible entrepreneurs and businessmen and women who are thriving! As a Managing Director, I hope to create as much value as possible for TEAM members and prospective TEAM members in the Orange County area. Together Everyone Achieves More!