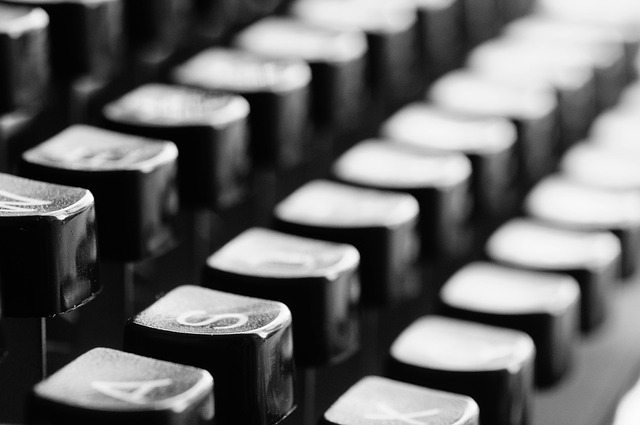 Sitting down to a blank page that you have to put some words on is a daunting task for many people. Even more daunting is the fact that you are paying money to advertise, so it has to work and you are not really sure how to write exactly what you want to say. How do you go about it?
I do a lot of training for people in this area and the first thing I say is that most people cannot write copy naturally. It is a learned skill so don't feel bad if you can't do it, because you are pretty normal. By following the simple steps outlined below you will be well on the way to writing good copy for any advertisement or commercial.
One point I would like to slip in at this stage is that just as a lot of people talk too much when they are nervous, a lot of people write too much when they are nervous about writing copy. With confidence comes the ability to be happy with white space. Cluttered advertisements are often less effective (but not always), so as you develop your copy writing skills try a few variations of your advertisement.
Take an interest in what other people write in their advertisements and listen closely to radio and television commercials to gage how they are written. At the end of the day, all advertising needs someone to write something.
Step 1: Be very clear about what you are trying to achieve from your copy
Expressing the desired objective of what you want to say is a very good starting point for writing copy. Whether you want to get people to pick up the phone to make a purchase or make an inquiry, or you want to let people know you have moved premises, or you are having a one-day sale, be very clear about your message to achieve your desired end result.
Step 2: Make a list of the important information
This means making a simple list of the information and message you want to get across to the potential customer. Look at the list–is it too long? Remember, good advertising will send one strong message rather than five weaker messages.
Step 3: Write a big, bold heading
If you have read any other section in this book you will know that I am a big believer in the use of big, bold attention grabbing headlines. I particularly like headings that are questions. This is a view shared by many leading advertising professionals, yet few businesses actually follow this path. You should consider doing so.
Step 4: Write down all other information that needs to be included
This includes a few easy ones, but much of the information you will need to include depends on where the advertisement or commercial is being placed. You will obviously need contact details–an address, telephone number and possibly fax number, email and website. You may need advice for overseas or interstate buyers. Plus, there may be legal requirements you might have to state, such as terms and conditions of sale. List all these so you ensure they are included.
Step 5: Answer the question in the heading
If you ask a question in the heading, answer it in the first sentence of the copy and then lead into the what, when, why and how.
Step 6: The what, when, why and how
This covers the details of your copy–what you want the customer to know in order to entice them. If you are having a giant sale, tell them what is happening, when it is happening, why it is happening and how the customer can get a piece of it. A big question that needs to be answered here is the benefits for the customer. Why should they buy your product?
Step 7: Decide on a writing style
Decide whether you want your advertisement to be written in the first person with phrases such as 'I am Dirty Harry and I own Dirty Harry's Chinese Restaurant'; the second person, 'We have heard about the team at Dirty Harry's Chinese Restaurant', or the third person, 'People visiting Dirty Harry's often compliment the Chef '. You also need to decide if you want the copy to be funny, serious, conversational or educational.
Step 8: Keep sentences short and sharp and words simple
Advertising copy really does need to be kept to a minimum. Sentences need to be kept short and words simple. Use descriptions, but don't try to be too flowery or else people start to get bored and lose interest.
Step 9: Put it all together
By now you should just about have the basis of your advertisement worked out. Now is the time to put it all together, check the spelling, see that it flows and that it makes sense. You may have asked a question in the heading and it has been answered in the following copy. All of the details are filled in, the style is consistent and the spelling correct. Now is the time to move things around or change words that don't seem to work.
Step 10: Close with a call to action
The customer needs to be given a reason to act now. They need to know what to do next and they need to be convinced.
If you follow the steps above you will be well on the way to having good copy, that can be used in any situation, designed to get people to take action.