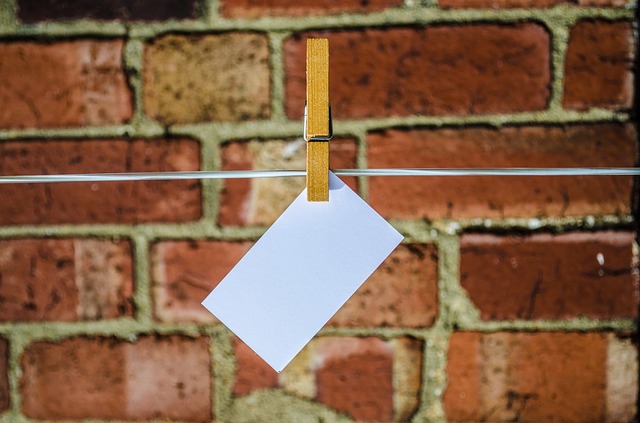 Business cards are usually one of the first things we think of when we think of small business networking. And with good reason. It's not an accident that paper business cards are a staple for all of the face-to-face interactions you have in your business.
Just having a business card isn't enough, though. Your business cards need to be well-designed and thoughtfully organized in order to make a positive impression on the recipient. Here are a collection of tips that will help you make your business card one of the most powerful networking tools you have in your small business.
Remember Why You Need Paper Business Cards for Your Small Business
If you're a tech savvy small business owner, you may be tempted to ditch your paper business cards in favor of apps and gadgets that have been created for the sole purpose of swapping contact information. While you should definitely explore these tools and be aware of what the technology can do, don't give up your paper business cards just yet. There are a handful of reasons why you need traditional business cards in your small business.
Follow the Rules of an Effective Business Card
Since we're talking about what you should include on your business card, we should also discuss some important rules to follow as you create your card. Your business card shouldn't be viewed as an opportunity to include everything there is to know about you and your business, or a chance to capture all of the different personas that make up your multidimensional life. Make sure your business card doesn't break any of these rules of an effective business card.
Make Sure Your Business Card Passes the Trash Test
Many business cards get thrown away shortly after they are handed off, and even more when the recipient returns home and does a second review of the cards they collected at the conference or networking event. While you may not be able to create a business card that is guaranteed to be kept for years to come, you can take some simple steps to avoid getting your card ditched before it has a chance to work for your business.
Be Objective When It Comes to Unusual Business Cards
You may be tempted to make your business card stand out and become more memorable by using an unusual die cut, trendy hole punches or glittery foil accents. Before you use any of these special finishing options, make sure they are used sparingly and are relevant to your brand. These tips will help you decide if an unusual business card is right for your business.
Consider a Brochure Business Card
When including extended valuable information on your business card is a must, consider using a brochure business card. A brochure business card measures 3.5″ x 4″ so it is still the standard business card size when it is folded, but offers twice as much real estate when it is opened. This type of business card can be especially valuable for small business owners who want to present a specific call to action that requires more copy and background information.