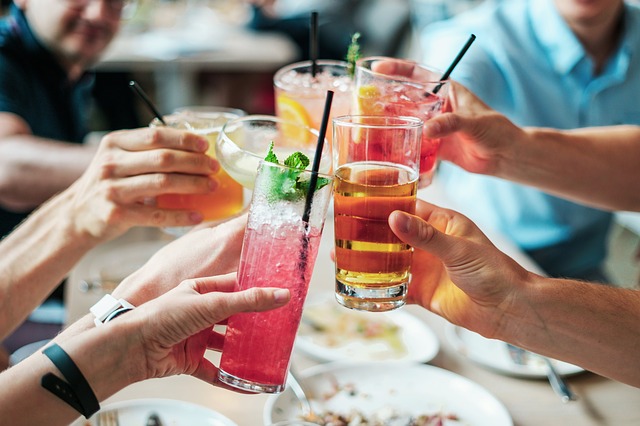 By Dinah Eng
Real estate professionals often see the holiday season as a slow time for business. In the hustle and bustle of the holidays, buyers tend to be less active and sellers may be out of town or entertaining guests, making it harder to get deals done.
But that doesn't mean you have to take the month off.
Experts say the holidays are a prime time to delve into business development. Every holiday party offers a new chance to make positive first impressions with prospects and cement your relationship with colleagues or past clients.
"Holiday events are a really good way to network because people are more relaxed and receptive to conversation," says Wendy Terwelp, a career coach and president of Opportunity Knocks in Mequon, Wis. "The lines between personal and professional are a bit more blurred."
To make the most of this holiday season, follow these networking rules.
Rule #1: If You're Not There, You Can't Network
The holiday season generally runs from Thanksgiving through New Year's Day, with many reasons to celebrate in between — Hanukkah, Christmas, and Kwanzaa, to name a few. Knowing what to say and how to say it can open the door to great business relationships.
But you first must get out there and attend some parties. If you normally take a pass on holiday events, make this year different. Whether it's a friend's party, a work function, or a community gathering, make a point of getting in a good mood and heading out the door.
"Most of a first impression is based on how you look, so dress professionally and appropriately for the event you're attending," Terwelp says.
For the best networking opportunities, arrive to the party on time, says Diane Darling, an author, speaker, and CEO of Effective Networking Inc. in Boston. "It's more intimidating if you arrive late and you don't know who's in all the little cliques," she says.
Upon arrival, ask the host how you can help. "Volunteer to greet people at the door and take their coats, which is a great way to meet people," Darling says.
Another benefit of arriving on time: If you know someone's coming who you'd like to meet, you can ask the host to introduce you when that person arrives, she says.
Rule #2: Make a Smart Introduction
Once you're at the party, your goal is to make a connection with everyone you meet. Don't be afraid to walk up to strangers and introduce yourself. Chances are good that you have something or someone in common if you're both at the same party.
"When you introduce yourself, it's not a 15 or 30 second elevator speech," says Susan RoAne, a San Francisco-based networking coach and author of How To Work A Room (Collins, 2000). "It's a 7- to 9- second pleasantry."
RoAne suggests linking yourself in some way to the event or the host. For example say: "I'm a long-time friend of Jennifer. We worked together in our first real estate jobs, before each of us branched out on our own.'"
If you're talking with someone who's not in real estate, share the benefit of what you do. Say something short and catchy like "I put a roof over peoples' heads," which can prompt the other person to ask a question to find out more details, RoAne says.
If you attend the party with another person, be sure the two of you are approachable to others, she says. Stand side-by-side rather than face-to-face and look out at the crowd as you talk. Otherwise, you may unknowingly close yourself off from meeting new people.
Rule #3: Keep Conversation Light
Introductions are the hardest part for many people. But it's just as important that you keep the conversation engaging. One sure way to do this: "Get them talking about themselves," Terwelp says. Learn about the other person's hobbies or interests, and ask questions that relate to those topics.
"Networking is about building a relationship, rather than aiming for a one-time transaction," she says.
If your conversation needs a spark, ask some general questions, such as: "Tell me how you know the host" or "Are you traveling anywhere over the holidays?"
RoAne recommends doing some current-events homework ahead of time so you're primed for small talk. Read your local newspaper and People magazine so you can chime in with questions like: "Did you see the Jerry Seinfeld 'Bee Movie'?" or "Who do you like in the Super Bowl?"
To be on the safe side, stay away from political debates or religious discussions, experts warn.
Rule #4: Deal With Awkward Situations Gracefully
See a familiar face but can't remember the name? Stuck in a conversation that's heading south? If you're prepared, you'll be able to handle these situations with ease and still make a good first impression.
"Sometimes you see people out of context and you just can't remember their names," says Darling, who has been known to wear a button that says "Hi. I can't remember your name, either."
"That's when I might say, 'I'm great at remembering faces, and great at remembering names, but not at the same time. I know we've met before, so please help me.' I make light of it by poking fun of myself," she says.
Other strategies for when you draw a blank on someone's name? RoAne suggests simply sticking out your hand and saying your name. "Eighty percent of the time, the person will say his or her name back to you," she says. "Otherwise, it's OK to admit you've forgotten their name. Just say, 'Forgive me, but it's been one of those days and I've forgotten your name.'"
For those conversations that become tense or contentious, experts recommend diverting attention and energy away from the topic of debate. "I was once in a conversation with a host who got too deep into a religious issue," Darling says. "He was an architect who had gutted the first floor of the place, so I said, 'Excuse me for changing topics, but I keep noticing this great floor plan. I can't help but wonder what this room used to look like.'"
Terwelp says sometimes it's necessary to take a more direct approach, such as: "You know, this is getting a little tense … How about those Packers?"
If you're inclined to disagree with something your conversation partner is saying, be sure that you maintain a non-confrontational posture and tone of voice, RoAne suggests. Say something such as: "That's not how I see it" or "My experience has been quite different." You can also just say, "I hope you enjoy the rest of the event," and walk away.
Rule #5: Don't Let Conversations Run Too Long
To successfully network with as many people as possible, you must keep your conversations meaningful but not too long-winded. When you feel that you'd like to move on, find a natural break in the conversation and say: "I've enjoyed our conversation tremendously. I look forward to our paths crossing again in the future."
The key, she adds, is to immediately walk away so that the conversation truly ends.
Sometimes conversations don't have a natural ending point, and you must go out of our way to cut it off. RoAne suggests interrupting yourself, not the other person, and saying: "I've really enjoyed talking to you about (whatever the topic was)." Ask for a business card and hand the person your card, then give them a reason for leaving. "If you'd excuse me, I see a friend I need to say hello to," and then walk away.
Another idea: Tell the person with whom you're talking that there's someone you'd like them to meet. Take them across the room to someone else and introduce them before politely walking away.
Rule #6: Get Them to Remember You Later
Why trouble with networking if no one remembers your name a week or month later? You've got to be memorable, Darling says. She suggests using the "problem solver" approach.
"Solve a problem for them and give yourself an excuse to contact them again," Darling says. Did the person mention that she's an avid hiker? Offer to send her the name of a great trail map you've used. If the person talks about wanting to buy antique furniture, offer to get them in touch with your friend who owns an antique store.
"People love to be in the know," Darling says. "You want to be a ready source, and top of mind for whoever you meet at these gatherings."
Ask for their card and be sure to follow up later with the information you promised. Or, if you didn't promise anything, simply send them a nice e-mail or note with your business card attached.
Rule #7: For a Big Impact, Throw Your Own Party
To really get your name out there during the hectic holiday season, try your hand at throwing a party that people will be excited to attend. Focus the theme and activities on the people you hope will attend.
For example, Brian Copeland, CRS®, a broker with Village Real Estate Services in Nashville, Tenn., wanted to reach out to potential clients who lived in the neighborhood. So last year he partnered with a local community volunteer center to host a Christmas card-making party at his office.
Each guest was charged $25, with the money going to the charity. Everyone left with unique holiday cards and new neighborhood contact. They also left with a great impression of the host, Copeland.
"I invited people from different neighborhoods, and we set up stations around the room," Copeland says. "We brought in a scrapbooking expert, and you'd go from table to table, making Christmas cards and networking."
He says the event was successful because he kept his business out of it. "It's the holidays, and people don't want to be sold to," he says. "Make it about getting to know your neighbors and not about you."
Larry Margo, a broker associate with Prudential California Realty in Studio City, Calif., has another approach for hosting your own party. He suggests choosing a house that you're listing, dressing it up, and holding a holiday open house for the neighborhood. You would need the seller's permission, of course.
"Real estate is a service-oriented industry, and you want to connect with people in an intimate way," Margo says. "The holidays are perfect for that."