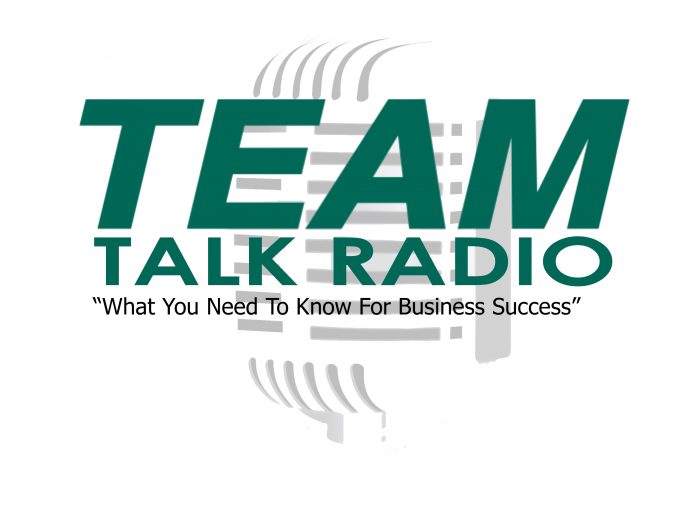 TEAM Talk Radio
Episode 2. How to Overcome Networking Challenges Professionals Face Today with Kelli Holmes, Founder of TEAM.
https://anchor.fm/teamtalkradio/episodes/How-to-Overcome-Networking-Challenges-Professionals-Face-Today-with-Kelli-Holmes–Founder-of-TEAM-e360js
Today we are going to discuss how to overcome networking challenges professionals face today. (These networking challenges are based on actual concerns professionals shared online!)
* It's difficult to find a professional group.
There's a lot of networking available out there, and each organization has their own personality. If you're looking for a really professional networking group that is filled with your type of people–true power partners to build and grow your business–it may not be easy to find initially. Sometimes these groups are the best kept secrets in town.
A resource some people use to find groups is Meetup.com. Keep in mind, if you just go online and search for networking groups, the volume of information you're going to find can be overwhelming!
You may want to connect with people who you know and trust to find out where they're networking. Do your due diligence and research these organizations by checking out their website and notice the types of professionals who are members. This can really help you narrow down the search for the right type of group.
You will know you have found the group you are looking for when you get there. One of our TEAM members shares about when he first visited a chapter and met all the members who had years of experience, they had been networking together for quite a while, and he observed how seasoned they were in their businesses. He instantly decided, "This is the chapter for me!"
* It's hard to find loyalty among networking partners.
It is hard to find loyalty amongst networking partners. Building loyalty takes work, and sometimes people don't want to put in the work that is necessary to develop a loyal referral group or loyal networking partners.
Even if you're giving it your all, you know you're a good person, you are a person of strong integrity and character, and people know you like you and trust you, they are not going to open up their book of business to refer you or refer you to their best friend or family member. Loyalty take some time.
But once you have built those relationships and you've invested the time, effort, and energy to get them there, they are worth gold. You want to make sure that you are taking care of your loyal networking partners. The Financial Power Partners Chapter of TEAM has been together for a very long time, and they are extremely loyal to each other, but it took time to build those relationships and they will tell you it's worth the time, effort, and energy that they put into it and what they get out of it.
* Everyone tries to close business, and no one has $ to buy.
Your networking partners are probably not going to be your client. They have so much more to offer you than a sale! True networking partners, and especially with TEAM as we practice power partnering, are endless sources of referrals. That's what you want–an endless source of referrals! You don't need one more client; you need an endless source of potential new clients. Taking the position of pitching directly to your networking group is wrong. Your goal is to educate your networking partners about who you are, what you do, why you do it, why you're different, why you are referable, and build trust and loyalty. Then they can then go out to their important people in their life–their family, friends, business associates, clients, and contacts. When one of those close people in their lives has a need, want, or desire that your business fulfills, then they make that referral opportunity. That's just so far beyond trying to directly pitch your networking partners and hope they become a client.
Regarding your networking partners not having money to buy… This depends on the quality of the people that you're networking with. Stop networking with broke people if you don't feel like you're in the right circles! I have had TEAM members who over the years have asked why they have to pay an annual investment to be a member of TEAM. There's free networking out there! Why do we charge for our networking? I believe free networking has its absolute purpose in the scope of business networking. It's for people who don't yet have the ability to make money or don't believe in paying for a higher level of networking. I've been approached by TEAM members who say, "Gosh, we really want this person to join, but he or she doesn't have the money." If they don't have $345 to invest in joining in your networking group, are they really the type of people you want to invest your time, effort, energy, and building that loyalty in relationships? Are they running in the right circles for you? That's a question you have to ask yourself. Circumstances are different for everyone. I don't want to sound callous, but people need to understand that you get what you pay for in your networking activities. As an example, a financial advisor wants to be connected to a group of people who run around in circles of people who want to invest and have the money to invest.
* Most networkers don't understand the importance of working together.
Since we're TEAM Referral Network and "together everyone achieves more", our stance is you need to be with the right group of people. The value of working together is something that we constantly educate our members on. It really is a collaborative effort. Most chapters will be filled with people who are your casual networking partners. It follows the 80/20 rule. 80% of the group may be a casual contact for you. Their business may not have anything to do with your business, but certainly they know people. So, 80% of your TEAM chapter or your networking group might only refer you a small handful of referrals in a year. Your power partners can refer you consistently, and so working together becomes extremely important in order to get the payoff in the results and that you all want. Think collaboratively. Share with your networking partners that you want to partner and collaborate with them. When you do coaching sessions, you really start figuring out ways you can collaborate and share clients. If you are having this challenge, do more coaching sessions and build deeper relationships with others.
* Networking groups are buying clubs. 
This goes back to the whole "pitching your networking partners directly is not the most efficient use of your time" thing. In TEAM, we track inside referrals and outside referrals. Inside referrals are member-to-member and outside referrals are anything that is not a member to member. We are constantly working with our chapters to make sure that their ratio of outside referrals versus inside referrals is much greater. A group will not be able to exist on inside referrals. They must make the leap of faith, build relationships, and start referring outside of their TEAM chapters. That's how do not become a buying club!
That being said, it's important you support your networking partners. If they have products you wish to purchase, don't support Target or Wal-Mart. Support your TEAM mate! It's all about balance. A great way to do it is to become a customer of theirs. I have seen over the years where people have come to visit a chapter of TEAM, and they decided not to join because they thought none of the people would use their product or service. That's again just not the right mindset for this. You are looking for partners who will refer your business to the vast number of people in their lives, not just looking to get a sale off of a member. But yes, support each other when and where you can!
What are some networking challenges you face? I'd love to hear from you. Email me at terilee@teamreferralnetwork.com or Voice Message me here on Anchor.fm.
Network training.
Today, I would like to talk about the "c" word—consistency and how on January 28, 2019 became Day 1/365 for me.
For a while now, I've been sitting back watching other people take part in challenges to Go LIVE on Facebook for 365 days in a row. Maybe you have been observing some of them from the sidelines, too. I've been impressed so with their consistency!
I even teach about the importance of regularly publishing content online and have done (what I thought was) my best to produce videos and write some articles. Up until now, I tried to publish content 3+ times a week, but even that was sporadic. Truly, there is so much more I could do!
I've never been compelled to publish 365 days in a row myself—until now. You see, now I've finally been "personally" challenged, and I stepped up to the plate. (Sigh.) I'm participating in a "One Funnel Away Challenge" and Russell Brunson of Click Funnels "got to me" during a video assignment. He challenged the participants to publish 365 days in a row. He shared the benefits of doing this would be:
1) You will find your voice.
2) Your audience will find you.
3) You will increase your impact on the world.
4) Your income will increase.
I don't know about you, but I'd like all of that, so I jumped in. It felt daunting, but I imagine it would not be normal if it felt any other way!
If you like to write, publish daily on Medium.com or LinkedIn.
If you like to be on camera, create daily videos or Facebook Lives.
If you like to speak, record a daily podcast. Anchor.fm is a great hosting platform.
I'm now at Day 14/365 of my consistency journey. Here's what I've learned…
You get what you focus on.
I plan ahead for days when I am busy so I can get up in the morning and quickly make my daily post.
By now, it's comfortably becoming a daily habit. No overwhelm. No fear.
I've decided to intentionally write on a theme each month and bring the articles together and publish 12 different e-books over the next year.
Consistency is key to success. Is there something you would like to be more consistent with in your life? I encourage you to commit to today.
Here's to commitment. Here's to consistency and discipline. Here's to growth.
Quote of the day. 
Jack Sparrow – Pirates of the Caribbean: The problem is not the problem. The problem is your attitude about the problem.