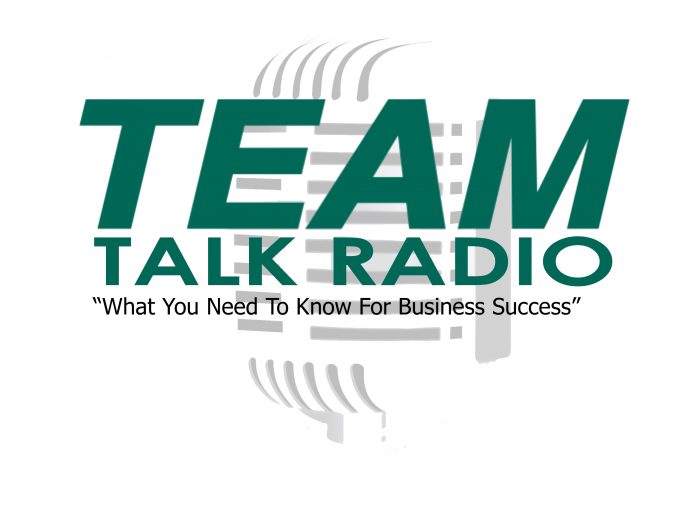 Click here to listen in:https://anchor.fm/teamtalkradio/episodes/How-Important-is-Content-Marketing-to-Business-Networking-e3fvqo
There's no denying as a small business owner who wants to build a strong network that you cannot ignore social media. Your participation in social media is a crucial part of connecting staying connected and building professional relationships!
Likewise, when one of your networking partners refers you to someone and that person looks you up online (and they will)… What will they find? And why is this important?
Let's say you are a mortgage professional. The person needing to refinance has been referred to you and one other mortgage person. You post regular articles online and host a weekly podcast. The other mortgage person's online presence is sparse. Who do you think will get the opportunity to do business? Most likely, it will be the person who is seen as the expert. The one that it's easiest for them to know, like, and trust. And you want that person to be you!
Here's one way to get started:
You may regularly read articles on LinkedIn, but have you ever published your own? You may want to reconsider! LinkedIn's publishing platform is to publishing what YouTube is to videos.
When you publish on LinkedIn, you have the ability to reach the largest group of professionals gathered online. You can enlarge your network and build your credibility. It positions you as a thought leader. You may find new clients and followers. It gives you increased SEO both on LinkedIn and in other general internet searches.
I'm now publishing daily on LinkedIn, and I want to encourage you to do the same!
When you publish an article, your content becomes part of the Articles Section in your LinkedIn profile. Here are more details, benefits, and some publishing tips so you can be "in the know."
LinkedIn Article Writing Tips.
When writing articles, keep the focus on providing value to the reader and avoid promoting yourself. Your articles should showcase your expertise. You could write about industry trends, opportunities in your field, or obstacles you have overcome.
A LinkedIn article can be as short as 200 words up to 800 words. Don't worry about length! Concentrate on the value you are giving. If you made your point, end the post and publish it.
Write the title last and make sure it's attention-grabbing.
Right Before You Publish.
One of the most important things you can do is to add hashtags to your post so LinkedIn members who are searching for your topic can find it.
Create a bio. It doesn't need to be long. Let your readers know who you are and how to contact you.
Get the most visibility possible on LinkedIn.
Here are some strategies for you:
Check your settings! Your article will be seen by your connections and your followers through their newsfeeds. You will want to make sure your public profile visibility is set to "everyone".
Be seen by a larger audience. Share your article on other social media platforms like Facebook or Twitter.
Network in an online group setting. You can share your article in 1-2 LinkedIn groups. If you share more widely in groups, it could seen as spam.
Respond to others. If someone comments on your article, give them gift of a response. Participate in the commenting and conversation of your posts.
Be consistent. The more consistently you publish articles, the more you will build your followers.
Last but not least.
Note: People consume online content in different ways. The person who reads articles on LinkedIn is different from the person who listens to podcasts and the person who watches videos on YouTube. You want to reach as many people as possible with your message.
Ask yourself: How can you repurpose this content?
You can do this by being intentional. Here's an example:
.Write a month-long series of articles based on one theme and published on LinkedIn.
.Create a video series you publish on Facebook and YouTube (or present this material LIVE).
.Present the content on a podcast.
.Use the same content to create an e-book.
THIS is being intentional! It's all about getting out your message out there and establishing yourself as an expert.
Don't hold back. Repurpose every piece of content you create it in some way!
I hope you see how important content marketing is to building your network. I challenge you to begin publishing regularly—and when you're ready to publish daily. Be seen as the expert so when you are referred by others, you will easily be the one who is hired because your potential clients can more easily no you, like you, trust you, and want to do business with you.
This week's network training is from www.thebalance.com.

It's Not Just a Meet and Greet – It's a Hope to Remeet

When attending a networking event, it's important to have the perspective that your goal should be to help others first. Unfortunately, it's an old cliché that is often left at the door. The next time you're headed to a networking event, keep in mind the following simple, helpful rule: after it's all said and done, you want to have earned the right, privilege, honor, and respect to be able to meet with them again. This is not a license to sell yourself, but an opportunity to build relationships.
This week's quote is from Ray Kroc (McDonalds):
"Luck is a dividend of sweat. The more you sweat, the luckier you get."