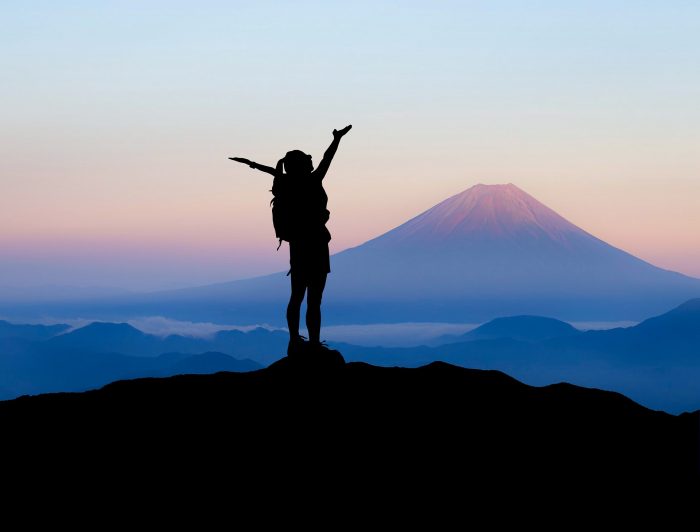 An entrepreneur can be any person who builds and operates their own business. Entrepreneurs take on a greater risk than that of people who are employees of a business. Because of risks such as financial uncertainty, business oppositions and career stability, entrepreneurs possess unique skills not everyone has.
Make no mistake, entrepreneurs aren't always born with these skills. Many obtain their business expertise by learning and growing in their industry. Whether you are struggling with your startup plan or wish to make your startup standout, you'll need a specific set of skills to thrive.
You may already know some of these skills but you simply need to improve them. Take a look at these 5 DIY skills every entrepreneur needs:
1. The Ability to Communicate Eloquently
Every entrepreneur needs to be an effective communicator whether you're a solo entrepreneur or you run a company with over 600 employees. You need to understand how to communicate effectively with business partners, customers and employees you deal with on a daily basis.
If you have underdeveloped communication skills, the growth of your business will suffer. Your success at getting your point across clearly can be the difference between sealing a deal and missing out on a potential opportunity.
When you're an entrepreneur you should be able to express yourself concisely in the following scenarios:
Clearly explain policies and procedures to customers and clients
Answer any questions about your products and services
Public speaking during conferences or presentations
Friendly but fair demeanor towards your employees
Effective communication can foster excellent relationships with customers, employees and business partners. In turn, your relationships with everyone involved in the business will improve morale and efficiency.
Here are a few ways you can improve your communication skills: Active listening, understanding non-verbal signs, maintaining eye contact, assertiveness and dealing with different points of views.
2. A Talent for Sales
Having a talent for sales is a skill that will help you go far as an entrepreneur. This is especially true if you're a merchant. If you're selling goods you need to be able to sell anything and be knowledgeable about your product. As an entrepreneur, you'll also need to know how to sell your business ideas to potential investors
Sales representatives are known for their tenacity. They're extremely persistent in their pursuit to sell. Persistence is important in a business because a sale rarely happens on the first contact. Such resilience is vital to entrepreneurs who have to experience failure before succeeding.
Having a talent in sales will make you a successful entrepreneur because you'll excel in these areas:
Share ample knowledge about products and services
Strategic prospecting
Building rapport with clients
Sourcing new business effectively
Gaining customer loyalty
Sales reps care about results but the way they achieve this is by being relentless and never giving up on their target.
3. Excellent Problem Solving Skills
In any business, there will be a few obstacles you'll need to overcome in order for your business to grow. The good news is there will always be a solution to every problem; you simply have to think outside the box.
In order to solve problems effectively, you need to be extremely decisive. Sometimes this will require you to make decisions on the spot when a problem arises. As a novice entrepreneur, know that it's acceptable to make mistakes; sometimes your decisions won't be the best but they will help you grow your problem-solving skills.
Not everyone will agree with your products and services but this is a good way to test your problem-solving skills. For example, you've started up a food business but people may not be happy that there are no animal-free options. The way you can solve this problem is by implementing vegetarian and vegan dishes to your menu.
4. An Aptitude for Negotiations
Entrepreneurs face many challenges, especially when presenting innovative ideas to help expand the business. One skill needed which can guarantee the success of any entrepreneur is the ability to negotiate. Excellent negotiation skills can help you close deals and gain a positive reputation. While not all entrepreneurs have negotiation skills you can learn if you apply yourself.
An effective negotiation skill is to always be prepared. Have all your documents in place when you're having a meeting and be equipped to answer any questions or inquiries effectively. When negotiating, always keep your emotions under control. Know that everyone has different opinions and you must be responsive in a professional manner when dealing with these views.
Make sensible compromises when negotiating. This means you shouldn't give away anything unless you're receiving something in return. Both parties need to understand this concept and need to accept any changes going forward.
If you're negotiating because a problem arose with your products or services, try to write up policies and procedures for your company. Make them visible to all people connected to the business so you're always covered legally.
5. Be Knowledgeable in your Field
No one will do business with someone who doesn't know their own products and services. That's why it's imperative to have ample knowledge of the products and services you sell. You can then answer questions on the spot and give your clients in depth detail about what you can offer them.
A successful entrepreneur knows all the ins and outs of his or her business. This includes how products work, the materials used to manufacture them and if they're safe to use. Make sure you know the process of your business and how you conduct your services. This will build excellent rapport with your clients.
Becoming an entrepreneur is something many people wish they could achieve but not everyone is brave enough to take the risk. What people don't realize is that the skills are within reach if you're only willing to learn. Simply tap into them by expanding your knowledge and build skills through experience.