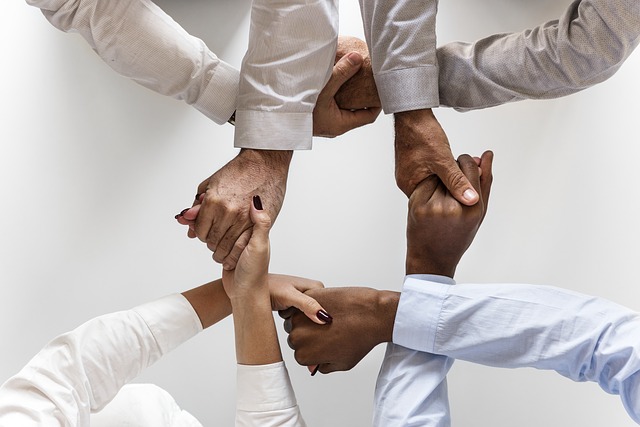 Where do you buy products and services for your business (and yourself)? Do you go online and look for the cheapest price or do you take the extra time to find (and support) other small businesses who sell what you need?
A few years ago, I read an article about an African-American couple who had pledged to go an entire year without buying any products or services from businesses that weren't African-American owned.
The article got me thinking: As a small business owner, how often do you buy products or services from companies that aren't small businesses?
If you're like most of us, it's probably far too often. (And no fair pointing out that Amazon and Walmart are entrepreneurial businesses. I'm talking about companies that are still small.)
Why Some Don't Buy from Small Businesses
Supporting your local small business has gotten harder due to:
Competition: There's more competition from bigger chains, both online and in the brick-and-mortar world. It's tough for many small, local brick-and-mortar businesses to compete with the giants, forcing some of the little guys out of business.
Price concerns: Small business owners are constantly watching our budgets. If a big company can offer something I need for a substantially lower price, I must admit that I often buy on that basis. And finally, many small businesses have gone out of business as a result.
But in other important ways, shopping with small businesses has gotten easier:
E-commerce: Just because there isn't a small business in your neighborhood that sells what you're looking for doesn't mean you can't get it from a small business somewhere else. Go online and you can shop with a small company across the country or around the world.
Transparency: There's greater transparency in business today, making it much easier than it used to be to find out who's behind a business and where your money truly goes.
How to Find Small Businesses to Support
If you need to improve your track record of supporting other small businesses, there are several ways to do it:
Go online: You can look online for directories of different types of businesses. For example, if you want to support women-owned businesses, African-American-owned businesses or Hispanic-owned businesses, you can find directories listing these types of business owners and make a point to purchase from them whenever possible.
Think local: You can buy from businesses in your community. Purchasing products and services from small business owners in your city benefits your community in many ways. The money goes back into the community, helping to pay workers' salaries, and the sales taxes help make your community a better place to live.
Work your connections: You can buy from business owners you know. Do you belong to the local chamber of commerce, business networking association or an industry association? Try buying from and working with other business owners in your network.
This can benefit you in all kinds of ways. For instance, I recently began working with a local business owner who develops websites. After he redesigned our site, the relationship expanded. Now he refers me to his clients who need content creation, while I refer him to my clients or colleagues who need website design and search engine optimization.
Helping other entrepreneurs
As a small business owner, you know how much entrepreneurs contribute to the U.S. economy and their communities. So why not put your money where your mouth is? If you can buy from a small business rather than a big corporation, please do so. If you can't find an independent business to buy from, look for a franchise (most of which are operated by small business owners).
Even if it costs a bit more to buy from a small business, you have the satisfaction of knowing you're supporting entrepreneurs like you—who just might turn out to be the next big thing.