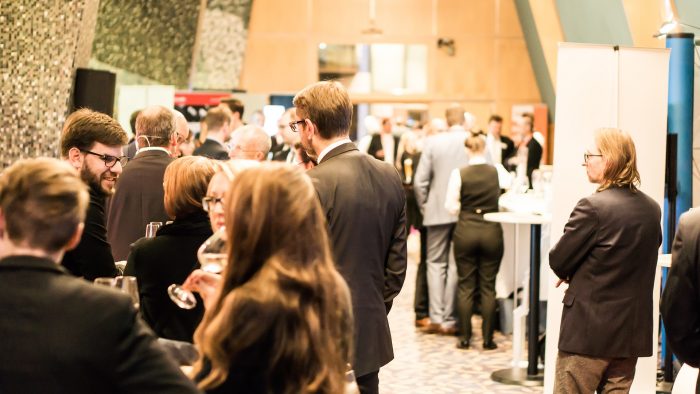 PRE-PLAN – If you can find out a bit the host, sponsors, attendees before the event, do some research before you arrive to have some conversation starters ready.
DRESS FOR COMFORT FIRST – You can be fashionable as well, but remember your priority is to work.  If you feel uncomfortable, you will not be at your best when you meet people.
ARRIVE EARLY – Fashionably late is bad for business.  Just like at your day job, networking takes work.  Arrive 10-15 minutes early so you can introduce yourself to the host and the helpers.
TALK TO WHOEVER YOU SEE FIRST – If you can't arrive early, talk to the first person you see as a warm up. Doesn't matter what you say, just ask some questions about the event, the weather, traffic, etc.
FOCUS ON ONE PERSON AT A TIME – At networking events it is tempting to look over attendees shoulders to see if there is someone else you would rather talk with. It's rude and condescending. So don't do that.
KEEP CONVERSATIONS SHORT – You can't make lifelong friends at one event.  Your goal is to find out a little about everyone at the event. Not have a 90 minute conversation with one person.
CONNECT OTHERS – Once you've made your way around the room, go back and introduce others who should know each other based on who you just met.
TAKE NOTES – Use the back of each person's business card as a note pad to write down follow-up information. If they don't have a card, use your own.
WWW.RAYABRAHM.COM