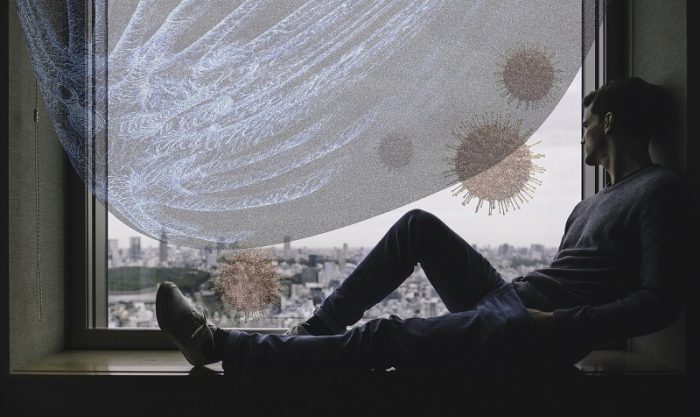 Have you been feeling more stressed than usual lately? The outbreak of COVID-19 and its strong and lasting impacts are more than enough to make any person feel a bit more anxiety than normal. Whether you're relegated to your home or you're an essential worker, you're likely dealing with more serious and pressing worries than you're used to. Here are 5 tips for things you can do to ease that worry and anxiety.
1. Reduce Exposure to News
Often at a time of crisis or panic, especially when it occurs on a global level like COVID-19, it's natural to find yourself consuming and sharing more news than normal. However, it's also possible exposing yourself to a constant stream of information can cause an undue amount of stress. If you find yourself feeling more anxious the more news you read, work on limiting your exposure to only once or twice daily and seek out information from reputable sources you know and trust.
2. Help out Where You Can
A lot of anxiety at this time can come from a sense of helplessness, especially if you are considered a non-essential worker, and are therefore practicing social distancing significantly. However, there are still things you can do to help provide a sense of relief for those who are dramatically impacted by COVID-19. For example, if you are healthy and able, seek out the nearest blood drive and set up an appointment to donate. If you have the means to do so, you can also donate money to a number of important organizations that are providing support and equipment to those who need it most. Additionally, if there are those in your neighborhood who you know are more at-risk, consider reaching out to see if you can help bring them important things like groceries or cleaning supplies, which they may not be comfortable leaving their home to get.
3. Make a Plan
For many, a large part of their anxiety and stress at this time comes from the lack of knowledge we have regarding coronavirus and how it works. However, there are still ways to mitigate your stress without having all the answers to your questions. When you find your anxiety spiking about a certain 'what if,' like yourself or your quarantine partner testing positive for COVID-19, or your quarantine being extended, make an actual plan to prepare. Decide how you will respond and the actions you will take, as well as how you'll communicate your plans to loved ones. Just having the knowledge that you have a plan in place can help reduce some of that anxiety that comes from the stressful unknown.
4. Stay Connected
We take a great deal of comfort in the close relationships we have with our friends, family, and other loved ones. Of course, it's more difficult than normal to keep up with those relationships, given the circumstances. But those relationships might be just what you need to help relieve some of the anxiety you're feeling these days. Reach out to your loved ones and set up a time to give them a call or video chat. Whether you're hoping to unload some of your anxieties surrounding coronavirus, or you're looking for a conversation about anything but coronavirus, a long, enjoyable conversation might be just the thing you need to feel a bit more positive today.
5. Don't Be so Hard on Yourself
With all of this newfound time at home, many people have dove headfirst into new hobbies or routines that help them stay busy and productive. However, it's important to remember during these times that this is not the purpose of social distancing. You shouldn't feel pressured to come out of your quarantine having learned a new language or read all of the books on your shelf. Of course, if that's a pastime that helps you, go for it! But don't forget these are stressful times for everyone and you shouldn't feel guilty for spending your time at home however you choose.
Stress is a normal part of life, but these days, it can seem overwhelming or difficult to manage. Try implementing one of these tips the next time you feel your anxiety increasing. If your stress ever reaches an unmanageable point, don't hesitate to tell someone or check out a helpful resource center