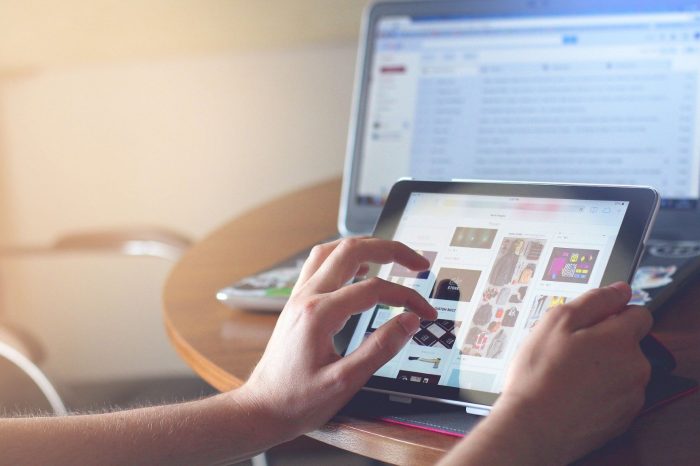 Uncertain times for your business are also uncertain times for your customers and your community. As we all adjust to social distancing, the best way to reach your customers is online. No matter what business you are in, communicating with your customers is key, and your online presence is the key to this communication.
Here are a few best practices that will go a long way to keep you in touch with your customers:
Contact Information and Hours of Operation
Customers looking to do business with you will have questions about the status of your operations and you need to make sure they can get answers easily. Facebook and Google My Business should apply for every business, but Yelp, Bing, Yahoo, and any industry specific sites should also be updated – and don't forget to keep your website current.
Contact Information – Ensure your phone number and email address are actively answered contact methods.
Website – Confirm your website address is listed correctly.
Hours of Operation – Special hours, closed to the public? Keep them current.
Facebook Call To Action Button – If you don't already have a Call to Action button set for your Facebook page, add one now. If you do already have one, make sure it's still relevant.
Get the Word Out
Leverage your digital channels to keep your customers updated as the situation evolves. Use photos and video for increased reach and easy to comprehend messaging.
Google My Business – Use GMB posts to update customers about special offers, inventory changes, what you're doing to keep staff and customers safe.
Facebook – Pin your update post to the top of your page so it's the first post someone sees if they visit your page.
Instagram – Regular feed posts typically get more reach and stick around on your profile page unless you delete them. Stories are seeing increasing usage, especially with a younger audience, but disappear after 24 hours unless you "highlight" them to save them on your profile. Your best option is to post in both places.
Email – Send a message to your newsletter subscribers or customer list to keep them informed of changes in operations.
Be Reachable
Customers have more options than ever to communicate with your business. Being responsive on your customers' preferred channel will help ensure you don't miss out on any opportunities.
Facebook Messenger – consider setting up auto-replies with answers to frequently asked questions.
Instagram Messenger – connecting your Instagram to your Facebook page will allow you to leverage Facebook's unified inbox and optional auto-replies.
Google My Business Messaging – Download the Google My Business app for your phone and enable messaging for your GMB listing.
Email – consider setting up an email auto-reply to answer common questions immediately while you get back to them with a more detailed response.
Digital Advertising
People stuck at home are spending more time on social media, surfing the web, using mobile apps and streaming than ever before. This means there are more opportunities for your ads to be shown to your audience and we're seeing advertising costs going down across our client base.
Leveraging ad networks like Facebook and Google can help you get your message in front of your best audience without needing to spend a lot of money.
However, appropriate targeting is crucial so you don't waste money reaching the wrong people.
Set the geo-targeting to the city/area you serve.
Select the basic demographics (age/gender) that apply to your customer base.
Use interests or keywords to define a niche audience or leave these out if you serve the whole community.
If you have a customer list with email addresses and/or mobile phone numbers, they can be turned into a custom audience to target your ads directly to your customers.
Doing Business Online
If your business has been forced to close to the public, there are a number of ways to take your business online, even if only temporarily.
Facebook Shops
You don't have to have an expensive e-commerce solution to start offering products and services online. You can set up a facebook shop that runs in a tab on your Facebook business page. You can list items and services, chat with your customers and take orders online. Follow the steps here.
Google Merchant Center
Do you have an ecommerce site already? Link it to the Google Merchant Center and take advantage of Google's Shopping Ads to drive online sales. Link your merchant center up with GMB and Google will show the distance to your store along with your product listing.
Courier Delivery Service
If your business is a restaurant, consider signing up with a courier delivery service like Grubhub, Doordash, UberEats, or Postmates. Many of these services provide a button or a custom URL to add to your website or include in posts/email that will take customers right to your listing.
Private Facebook Group
If you have something special to offer your members during this time, consider creating a private members only group on your Facebook page. Share special members only content like video workouts or live stream webinars.
Keep in Touch
Above all, keep in touch with your customers and employees. Let them know you are there for them and keep them up to date on your situation. We'll be posting more tips in the coming days, so follow our blog to stay informed.
We're all in this together and we are here to help. If you're already an Engage121 client, contact your account manager with specific questions about your business. If you're not, we are still here to help you. Contact us with questions about how we can help your business during these uncertain times.