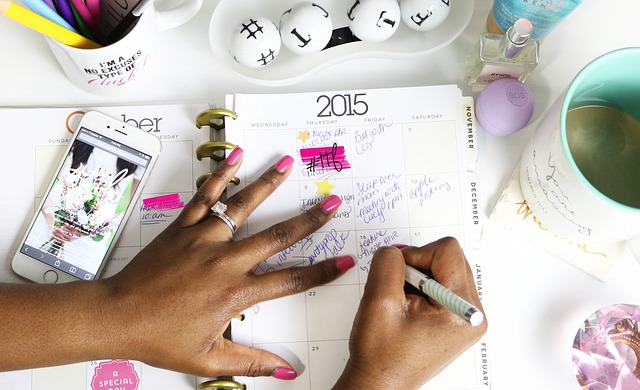 Chances are, you've come across many of the same productivity articles over the years, full of classic tips like making a to-do list the night before, using timed intervals to get tasks done, or taking regular breaks to help refresh your tired brain. And while those are all great tips, if you're still struggling with productivity, it might be time to turn to the more unconventional suggestions. Check out 5 productivity tips you've probably never heard before!
1. Laugh More
They say laughter is the best medicine, but what about the best productivity hack? According to a Harvard Business Review article, laughter can relieve stress and boredom and spur creativity, collaboration, and productivity! So, how can you bring more laughter to your day? Bookmark funny websites or images you know will get a chuckle out of you or strike up a lighthearted conversation with a friend or colleague! Just remember, if you're at work, keep the jokes appropriate for others' benefit.
2. Eat Some Chocolate
Got a sweet tooth? This is the productivity hack (or should we say snack?) for you! A quick bite of chocolate provides you with both a healthy snack and a boost of energy that will reignite your dwindling productivity. Dark chocolate is the recommended choice, due to the fact that it is a fantastic source of antioxidants, as well as its ability to increase the production of endorphins that enhance focus and concentration. However, even a small square of milk chocolate goes a long way in improving visual and verbal memory! Is it time for a snack yet?
3. Start Journaling
If you're a fan of keeping an organized planner or regularly creating to-do lists, but still struggle with productivity, listen up, because a bullet journal might be just the thing you need! Bullet journals combine planners, diaries, to-do lists, and more to create one space where you can track habits and keep yourself accountable for regular tasks. Before you begin, consider what you want to get out of your bullet journal, then research helpful templates and tips. If you need some inspiration to get started, check out this great guide!
4. Browse Pet Pictures
Yes, you read that right! Recent studies have shown that simply looking at pictures of adorable animals can help boost your productivity. Though there was no definitive answer as to why, researchers guessed that looking at the cute critters brings out a caring side in humans, which helps to trigger higher concentration and productivity. Start your collection of precious pets and add to it often! Your productivity will thank you.
5. Yellow Out
If a lack of energy or creativity is what's keeping your productivity from soaring, the color yellow could be your answer. The vibrant, refreshing hue can help put you in a more positive mindsight, which can help perk you up during those tiring afternoon hours. Be careful not to overdo it, as too much of the bright color is jarring for some. However, yellow accents here and there around your workspace could be just the thing to get your productivity back in high gear.
Productivity is a difficult thing to achieve, and even harder to keep a hold of, given the many distractions we encounter throughout the day. If you're frustrated with your productivity levels, give one of these creative ideas a try!