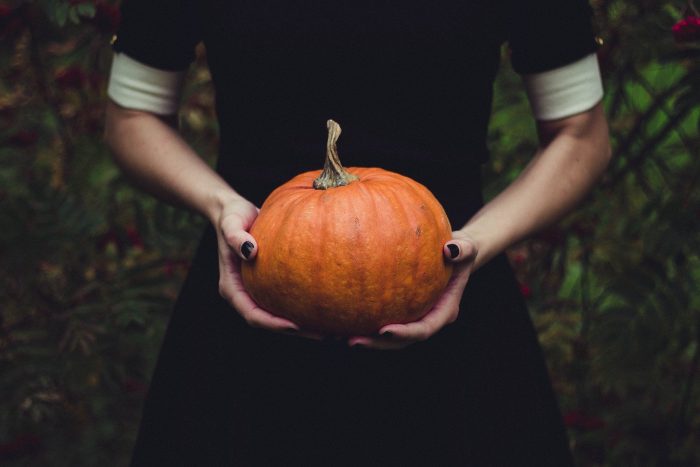 Like many other holidays and events this year, Halloween probably won't look much like it has in years past. However, that doesn't mean it's not possible for you and your family and friends to get into the Halloween spirit! Check out some of our favorite ways to safely celebrate the holiday this year.
Watch a Scary Movie
It's not Halloween without at least one scary movie! Pick out a classic and scream-inducing movie night to start the Halloween season off right. Complete the night with snacks like popcorn or candy or kick it up a notch and make some themed treats from scratch.
Learn About Other Cultures' Celebrations
A great way to get the children in your life (or yourself) excited about Halloween, while still keeping things educational, is to learn about how other cultures celebrate similar holidays around this time of year, like Día de los Muertos in Mexico, Samhain in Ireland and Scotland, Dzień Zaduszny in Poland, Ghost Festival in East Asia, and many more. To make things extra fun and educational, you can even incorporate tasty treats, costumes, and decorations into your learning!
Make Your Own Scavenger Hunt
If you're not comfortable with trick-or-treating, but still want to give the children in your life a taste of Halloween, create an easy scavenger hunt that allows them to walk around your neighborhood, identifying common items you'd usually find outside and giving them the chance to see neighbors' fun decorations. You can also do this on a smaller scale by creating a scavenger hunt in your own home or yard, encouraging them to search for their favorite candy and other fun surprises!
Visit a Pumpkin Patch
Leading up to Halloween, a great way to get in the spirit of the holiday is to venture to an outdoor pumpkin patch! Take some fun pictures, pick out your own pumpkin, and enjoy the crisp, fall air. Plan ahead by checking out the pumpkin patch's website to learn about what guidelines they're following and be sure to adhere closely and bring some extra hand sanitizer or gloves.
Host an Outdoor or Virtual Costume Contest
For many, one of the most fun parts of Halloween is coming up with a creative costume and wowing friends, family, and coworkers with your ingenious creations. This year, there's still a chance to show off your costume by hosting a virtual or outdoor costume contest, allowing for more social distancing! Corral your friends and family, grab your costume and props, and rock your costume for all to see.
Decorate Your Home
As we're spending more time than ever at home these days, make sure your home shows off your Halloween spirit! Seasonal lights, spooky signs, and cobwebs throughout every room in your home are all great ways to bring Halloween into your home. If you're looking for even more ways to decorate, check out this great resource for awesome DIY decorations you can make yourself.
Despite the changes we've experienced in the last year, it's important to still celebrate the holidays and events that are important to us, Halloween being one of them. Keep the holiday spirit alive this month and safely celebrate with one or more of these great ideas, and don't forget to have a happy Halloween!