Networking Near You:
7/21 – Fort Collins Power Partners Chapter Kick -Off
7/21 – Upland Boss Ladies Invitation Day
7/28 – Inland Empire Power Partners Invitation Day
7/30 – Rancho Cucamonga Professionals Invitation Day
Networking events are open to the entire business community. See our calendar for details.
Networking is back in person and TEAM is so excited.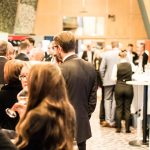 Is your TEAM chapter holding a special event or presentation meeting coming soon? Last week, there was a great chapter collaboration Mixer with the Financial Power Partners & The Women's Network chapter with an amazing turnout!. You never know who could use a boost of networking motivation to share referrals with a TEAM of professionals!  Click the link below to watch a video of the event and don't forget to tag or comment. Stay up-to-date with our calendar at www.TeamReferralNetwork.com and we will see you there.
Networking Tip: Be on Time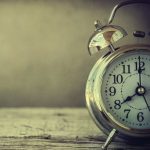 Being late to a meeting calls attention to yourself and may not be your intention, it's commonly considered rude and demonstrates a low priority for the meeting you are late for. It also shows a lack of respect for those who were on time. Worse – it implies you might be late to a potential client who's been referred to you!
New Member Training Dates:
7/23 10am MST-Arizona (Zoom)
8/9 3pm PT (Zoom)
8/19 9am PT (Zoom)
8/20 8:15am PT (Zoom)
New Member Training is for members new to TEAM or existing members who may want a refresher. You never know who you might connect with.
TEAM's Summer Fundraiser and Membership Drive
TEAM is sponsoring a summer fundraiser and membership drive for all chapters.
Every member can be a winner AND be a donor to a worthy cause!*
Here are the details:
Dates: All new members who join July 5th – September 5th, 2021
Objective: Donations for your chapter's non-profit* ($50 per new member)!
Get new members for your "sales team" (new referral partners)!
Receive FREE TEAM membership (everyone can win 12 months)!
The purpose and goals are to…
Raise funds for worthy causes
Increase your chapter's membership
Have some fun doing it
And…to have a every member be a WINNER!
Good Luck!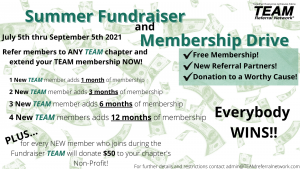 TEAM Referral Network*The Fine Print:
Rewards go immediately to extending your membership (no annual renewal payment required)
Qualified applications must be dated between 7/5/2021 and 9/5/2021
Approved applications and payment must be received no later than 9/10/2021
Start up (new), TEAM chapters have special restrictions
Other restrictions may apply
Not transferable
Cannot be redeemed for cash value
Transferring or reinstated members do not qualify for the Fundraiser/Membership Drive
Contact TEAM for all details
TEAM is growing and expanding into new markets!
Our newest TEAM Franchise is opening in the Atlanta Metro, Georgia area. We invite those in the area to join us for networking and forging new business relationships to help everyone grow their businesses.
Contact Jen Seliski-Talbott and/ or Charlie Talbott for more information on becoming a part of this new expanding market.