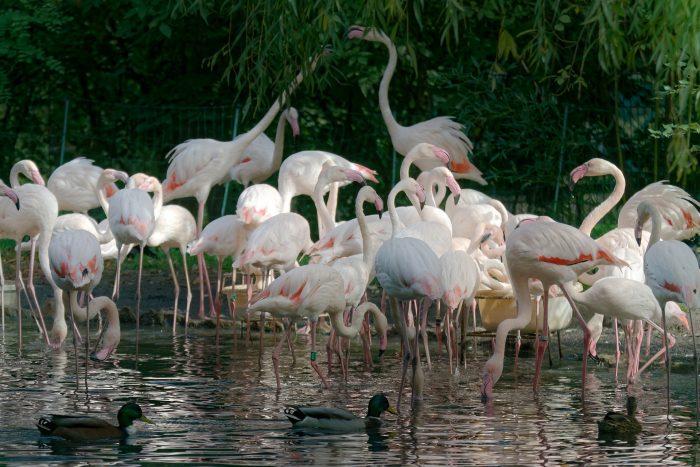 Your network is unique, shaped by your own approach, project and environment. Here are 10 ways to improve your network:
1. Find new communities
Connecting with communities of people in the entrepreneurship community is a great way to build your network. You can use social media to find groups with common interests and intent and then get involved with groups anywhere in the world. A networking community might be a good place to start but consider branching out to entrepreneurial, industry and niche groups based on interests or demographics.
Also, think beyond your professional focus. Participating in online communities for your hobbies might bring you unexpected connections and possibilities.
2. Prepare
There are some simple steps to make sure you're ready to meet new people. It's always good to have business cards on hand. In addition to your name and contact information, consider ways that your business card can be unique, memorable and represent your business well.
Make sure you have an elevator pitch for your business so that you're never at a loss for words when people ask what you do. If you're going to a specific event or planning to meet those in a certain field, it can help to research the keynote speakers or notable topics. You'll be able to ask better questions and focus more on what they're saying rather than trying to catch up on context.
3. Attend events
Attending a variety of events is a good way to broaden your network to include connections you may not otherwise make. Videoconferencing can increase your accessibility to events in different geographic places and disciplines. In-person events can be a good way to build opportunities near you and with people who have similar goals but different businesses.
You can also think of events as opportunities to socialize or learn in a low-pressure environment. Take advantage of the opportunity to learn about something you don't normally have the time or resources to invest in.
4. Get involved in your area
As an entrepreneur, building relationships in your local area gives you opportunities to introduce yourself and your company to new customers and grow your audience. Even if you operate an internet-based business where the post office is your only local connection, talking to other entrepreneurs in your area can connect you with new marketing or shipping methods.
Learning more about the businesses around you can also open up specific opportunities. Local suppliers and distributors may offer services or products at a lower cost since transportation costs are minimal. A nearby business in an adjacent industry might be a willing partner for a themed product to introduce their customers to your company. When you're looking for a new storefront or warehouse, local connections can help you find locations or helpful real estate agents in the area.
Knowing more about your area also shows you what the community doesn't have yet. If you're in the early stages of developing your idea, conversations can help you understand what people want. As you learn about nonprofits and community needs, you can discover ways to use your resources to give back to your community.
5. Network everywhere
Keep networking in mind even when you aren't at work. Organic connections may have knowledge or a unique perspective that can help you succeed in your venture. Building these organic connections can also help you build a reputation in the community, bring you opportunities or increase your reputation as an authority on your topic.
6. Maintain relationships
Making a connection is only the beginning. Once you've met someone, use social media or email to continue growing the relationship. Try to provide value to them as well, reaching out only when you have a good reason. Always maintain professionalism in your interactions by keeping your replies prompt and friendly.
7. Explore your industry
Networking within your industry can help you make connections relevant to your business's operations. As you see what others are doing, you can develop an understanding of where your business fits in the industry and what makes it unique. Connecting with others in your industry is also a good way to stay current with market trends and new technologies. Industry publications and conferences can deepen your understanding beyond involvement with internet groups.
8. Build mentoring relationships
Finding a mentor is a good way to begin a search for specific knowledge or guidance as you start your entrepreneurship process. If you are more experienced, consider giving back to the community and learning about your industry's innovation firsthand by taking on a new entrepreneur as a mentee.
9. Ask good questions
If you've done your research, you'll have a better idea of what questions to ask within your network. As you build your connections, asking specific questions might do more than make your professional acquaintances feel important and knowledgeable—it also might be an efficient way to find solutions to your own challenges.
10. Keep records
Even if you have a good memory, keeping a networking record can be beneficial. Write down new connections, who they've worked for and any other pieces of information you pick up in conversation. Your record can help you later if your needs change or you start a new project. When you reference the things your connections told you in earlier conversations, you show that you value the relationship. And recording connections can help you remember to maintain older relationships as you build new ones.