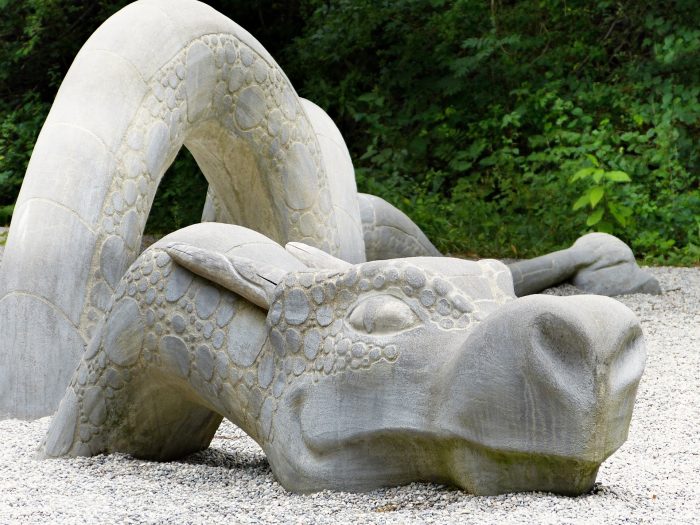 Have you ever rolled your eyes at a cliché? You aren't alone. I used to do it all the time. After all, when I'm seeking advice for any problem (be it personal, business, or relational), I'm seeking a fresh perspective, not a trite catchphrase. So yeah, I find cliches pretty annoying.
But then I talked with Richard Thalheimer, who's the founder of The Sharper Image and author of the new book Sharper Image Success. He said something about these tiresome phrases that stuck with me: "There's a reason why cliché sayings are cliché: because everybody is learning the same life lessons over and over." What Thalheimer did with this wisdom was even cooler.
He sought out the simple wisdom in tried-and-true clichés while growing and developing The Sharper Image from a startup to a multi-million dollar business. So, rather than rolling his eyes, he rolled up his sleeves and dug deeper into common sayings to find what was useful.
Several common sayings in particular have proven lucrative and helpful over and over again throughout his years as an entrepreneur. Here are a few of those cliches you may want to ignore, but may actually have long-lasting business wisdom.
1. "No pain, no gain."
About fifteen years after starting The Sharper Image, Thalheimer had this terribly difficult year in 1989-1990. It was the first year in the company's history they ever had a financial loss, but he says they deserved it. The company had started to become inefficient and wasteful because they were spoiled from the preceding 15 progressively successful years in a row. They had not prepared to cope with adversity or to develop discipline.
For Thalheimer and his management team, however, the painful experience was constructive. He thought hard about how they had gotten where they were and what they were doing wrong.
The Sharper Image survived and became a stronger company. If they had not had to learn new disciplines, they would never have seen their best years of revenues and earnings after that.
2. "God is in the details."
This phrase means that the execution of details often makes the difference between businesses that succeed and the ones that don't. In product design, it can mean how instructions are written, buttons and controls operate, or pieces are finished or fit together.
Whatever the business or endeavor, a certain "obsessive-compulsive" attitude about details sends a powerful message to new customers. Here's how important checking the details is to Thalheimer. By the time they opened the 100th store, it was taking a lot of time to visit each store in person. But he still needed to get to every store once a year and get to know the manager and the top salespeople, so he bought a corporate jet.
For the company, the jet became a really cost-efficient and effective way to get around because it allowed them to visit stores in three cities and be home by dinner time, and it continued to enable the team to visit every store even when they grew to 180 of them.
3. "Look good, feel good."
Coordinated style makes a great first impression, and that goes a long way towards getting a customer back for a second impression and a third. Thalheimer loves to see businesses that are coordinated in graphic style, colors, logos, even perhaps a uniform dress code for your public-facing employees.
Everything was coordinated at The Sharper Image. Most stores had a modern black and white interior design that appealed to men and women alike and that showed off the colorful Sharper Image box designs. The store sales associates in black slacks and black polo shirts coordinated with the design. The same black and white theme carried throughout the website, the paper catalogs, and the boxes.
4. "Accomplish the impossible by believing in yourself."
Do you find that sometimes, or maybe all the time, others meet your ideas with skepticism? Or what if they tell you they don't think it can be done? Have you heard these kinds of reactions a lot? Thalheimer certainly has. He knows negativity and skepticism comes with the territory.
Throughout his career, there have been people telling Thalheimer that certain things can't be done, or if they can, they won't succeed. His advice if you're confronted by the same kind of naysayers: Stay strong. In the words of his favorite fortune cookie, "The most satisfying thing in life is doing that which others say you cannot do." It's true. When you follow your gut, maintain confidence in yourself and your venture, and give it your all, the results can be incredible.
5. "Things will look better in the morning."
Though most entrepreneurs tend to look on the bright side, even optimists experience down days. Bad days used to really get Thalheimer down. However, after a number of years, he developed the confidence to realize that the world would look brighter after a good night's sleep. When disaster strikes, go home, relax, and get a good night's sleep.
You'll start seeing solutions and feeling better.
There's wisdom in unlikely places.
In business, especially when you're starting out, you're going to hear a lot of advice—and much of it will be conflicting advice. Eventually, as the years go by, you grow more confident in your own decision making. Thalheimer says that was certainly true for him.
Whether you spend five years or fifty years growing your business, keep an open mind to advice and wisdom, then experiment to see what works for you. The truths that work for your business will be obvious, stick around, and bring success, whether they're founded on clichés or not.